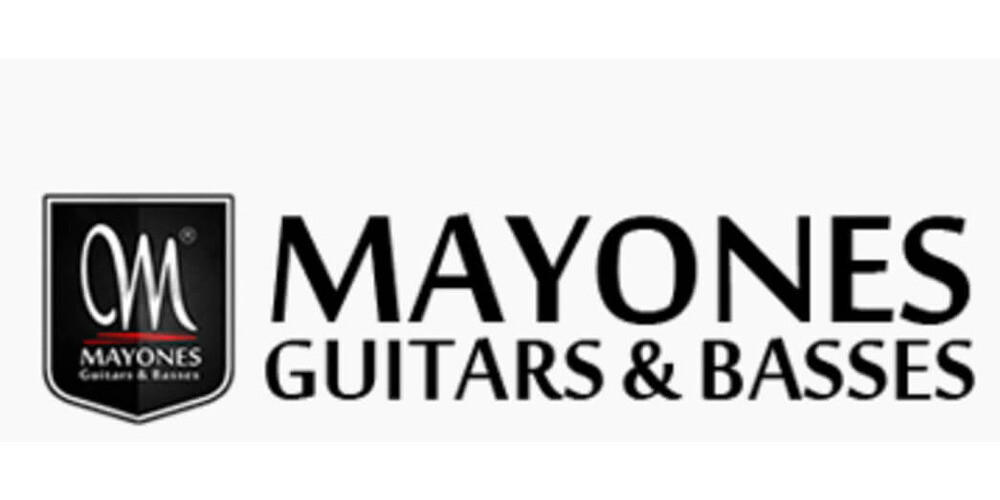 Peach Guitars visit Mayones Guitars
[IMG1006-XL]
Crafted in Gdansk, Poland, Mayones Guitars and Basses offer the perfect fusion of modern design, craftsmanship and 35 years of Mayones tradition. Since launching back in 1982, Mayones skilled team of world class luthiers deliver guitars of the highest quality.
This week, 5 of the Peach team were invited over to Mayones HQ to get our hands on some of their incredible line up and get a feeling for what makes these guitars so very special!
As we toured the facility one thing became super clear, these guys thrive on details. The attention and care put into each and every Mayones guitar is next level, it's a labour of love and these guys are true artists.
With a small but dedicated and experienced team, Mayones are consistently pushing the boundaries. We got to check out their wood store, which was an absolute Aladdin's cave of the finest tone woods you could ever wish for. Master Grade Buck Eye Burl, Koa, Swamp Ash and Flame Maple and an almighty collection of fingerboard woods, Mayones guitars are the best woods in the hands of the best builders. We picked out some real special pieces so watch this space for some majestic Peach spec Regius and Duvell models in the future!
Their finishing process will blow your mind, every guitar body is hand sanded meticulously to ensure a smooth and even surface before their elite finishing team apply some of the coolest paint jobs you've ever seen! The burst's are super vibrant and don't mask the immense wood grains and patterns, they just add to the aesthetic appeal! They rigorously test each colour and wood combination to ensure maximum success in application and style!
It's no good just looking amazing if you can't back it up with a mega tone, and that is just what every Mayones guitar does, deliver mega tone. There's a reason why progressive rock royalty such as Architects, Wes Borland, Misha Mansoor, John Browne and Acle Kahney from Tesseract choose to rock with Mayones, they deliver those crushing tones with an unbelievable clarity and precision every time.
We loved our time in Gdansk and would like to say a massive thank you to Dawid and his team at Mayones for taking the time to hang with us and for their incredible hospitality.
Head over to YouTube channel shortly to check out our video documenting our trip!
[IMG997-XL]
[IMG990-XL]
[IMG1004-XL]
[IMG1001-XL]
[IMG992-XL]
[IMG991-XL]
[IMG989-XL]
[IMG996-XL]
[IMG994-XL]
[IMG988-XL]
[IMG999-XL]
[IMG995-XL]
[IMG998-XL]