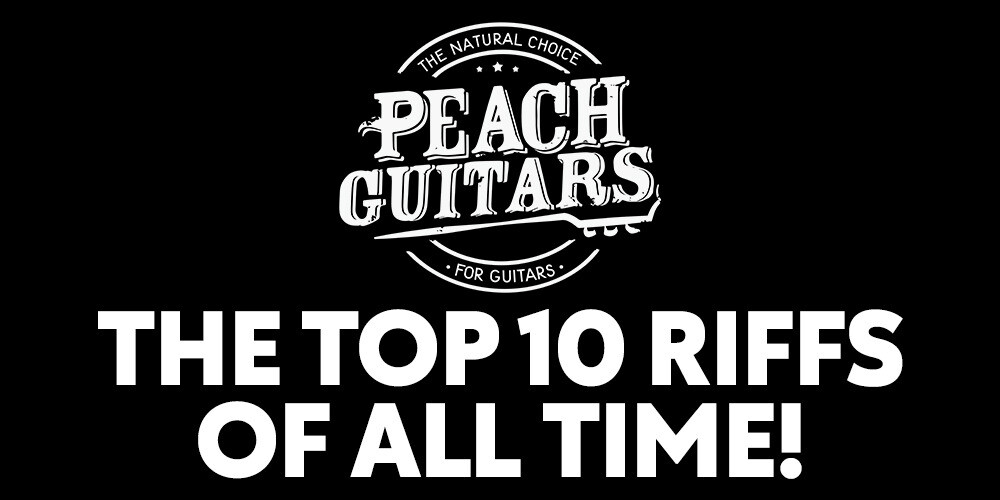 Peach Guitars | Top 10 Riffs of ALL TIME!!!
What are the greatest riffs of all time? What a loaded question, eh!
There are so many legitimate possibilities that it's highly likely that none of us will ever agree, but what's life without a little constructive disagreement!
Last year, we took the time to break down our Top 10 riffs for each of the big hitting guitar models. Strat, Tele, Les Paul, SG, ES models and Acoustic. We pondered long and hard and were satisfied with our selection, we included a number of honourable mentions too as it proved pretty tough to cut the list down to just 10.
We'd love for you guys to check them out and give us your feedback.
You can view the videos below and make sure you leave a comment on our YouTube channel to let us know what you would have included!
Top 10 Telecaster Riffs
Top 10 Les Paul Riffs
Top 10 Stratocaster Riffs
Top 10 SG Riffs
Top 10 ES Riffs
Top 20 Acoustic Songs