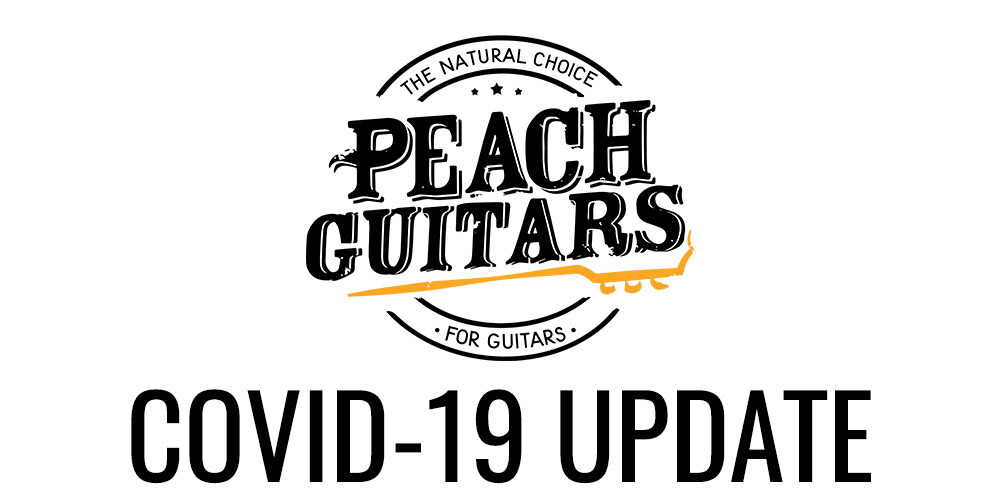 Peach Guitars | Covid-19 update
Due to the ongoing COVID-19 situation, we have decided NOT to re-open for appointments until the new year. This is something that we will continue to assess week on week. Pre-booked appointments will be honoured and we will be reaching out directly to those customers.
Aside from continuing to ensure our staff safety, we have seen such a surge in online activity that we just cannot spare the man hours to commit to opening the doors again. We are actively looking to recruit additional staff to ease the load but as I'm sure you appreciate, these things take time. In order to ensure we maintain the high level of customer care that we pride ourselves on, the store will remain CLOSED.
Fear not though! Peach Guitars will remain an active online store. Our warehouse team will be continuing to manage our online orders, shipping and dispatch, and our sales team will still be manning our phones and emails. We will also be continuing with our click and collect service, so if you're local and would like to collect safely from our warehouse doors, we can arrange it.
We'd love to keep in touch with you over the next few weeks, so if you haven't already make sure you sign up to our newsletters and YouTube channels, we will be posting content daily so head over to our Instagram and Facebook pages and let's digitally hang out!
We'll keep you guys updated with any developments in the situation here, and be sure to check out our latest vacancies in case you're exactly who we're looking for!
p.s Don't forget to vote for Peach Guitars in the NAMM Top 100 Customers Choice Award, vote here! - bit.ly/37sRWAP