New lines from Orange from NAMM 2018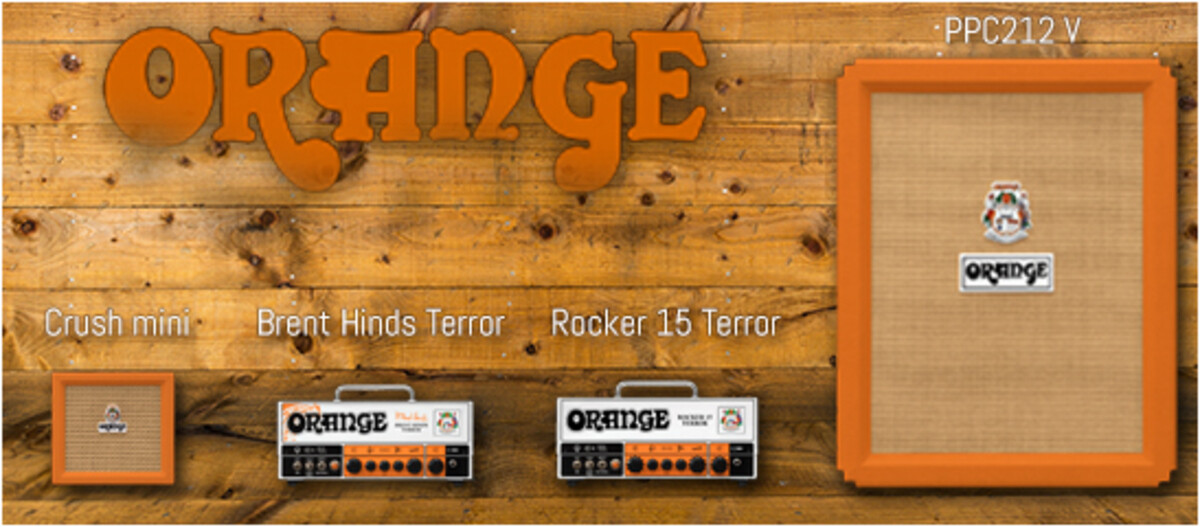 Here we have the new lines announced from Orange from NAMM 2018. All links to the actual product pages are off to the right hand side of this content.
First up we have the 'Crush Mini'. A cracking tiny little amp aimed at the ultra portable/bedroom amp market. 3 watts of power, optional battery power, 3.5mm headphones jack, intergrated tuner, all manner of neat little features squeezed into this little thing, and cheap as chips.
Next we have the 'Brent Hinds Terror', for all fans of both Mastodon and bearded Game of Thrones extras, this cracking little box of tricks with his signature and even tribal tattoo on it. 15 watts of power, 2 channels, new gain structure, power switching, a valve buffered effects loop too, this thing is feature rich while staying squashed on price and size.
The 'Rocker 15 Terror' is while not beating around the bush, a fairly similar product to the Brent Hinds, for those that might want the more general voicing that Orange have picked out themselves and don't want the signature model. Both versions are going to sound superb based on prior terror models in any case.
Finally we have a new cab called the 'PPC212V', available in orange and black. This is a lightweight vertical cab, loaded with Celestion Neo Creamback speakers and can take up to 120 watts of power.