Fender and Gibson 2018 - Electric Guitar Royalty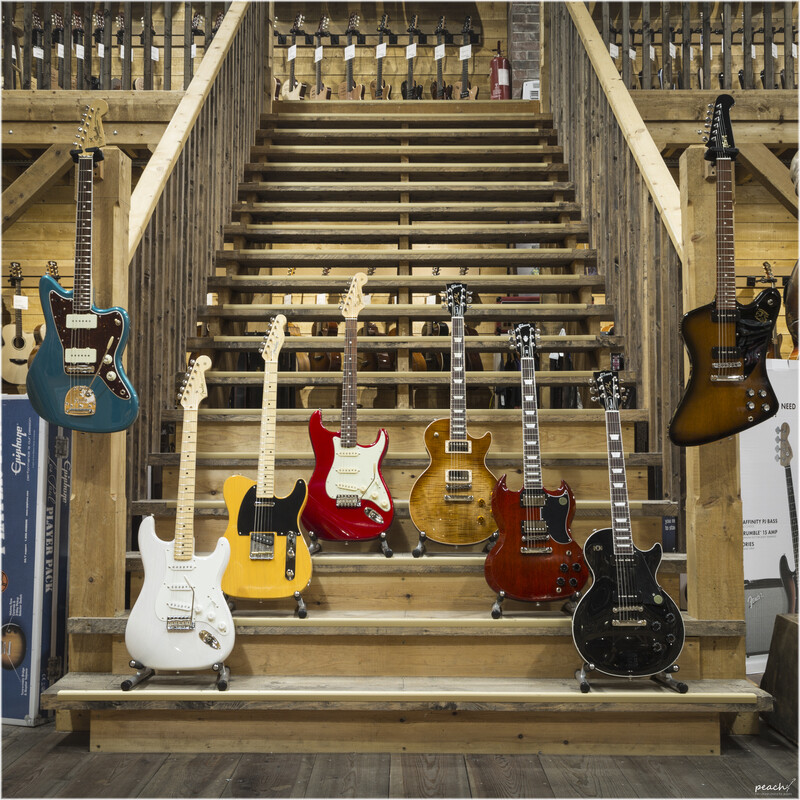 Since the dawn of the electric guitar revolution, two rival factions have been competing for ultimate supremacy. Throughout the years the struggle for power has seen dominance shift from one to the other before balance was restored and both now peacefully co-exist.
While that might be massively overdramatic, it's not a million miles from the truth. Fender and Gibson are the pioneers that really pushed the development of the electric guitar back in the late '40s and early '50s and now, 70 years later, they are still sitting pretty at the top of the food chain.
You don't stay at the top of the game for so long without a few key ingredients; timeless design, ace construction and plenty of soul. All of which are proudly on display in Fender and Gibson's respective 2018 ranges.
Fender have released the all new American Original Series, fusing the very best Fender designs from the '50s, '60s and '70s with distinct, modern features that improve playability and comfort, these little beauts are just oozing with that vintage Fender mojo. Instead of focusing on specific model years, as they have in the past, Fender have taken the generation defining features of each individual decade and crafted a series of era spanning powerhouses!
We really dig them and we're pretty sure you guys will too, they have managed to capture that vintage vibe without compromising on the modern features and reliability that players now demand.
Equally impressive is the 2018 offering from Gibson. They are well and truly back on form and the 2018 range delivers the quality and feel that you would expect from such an esteemed name. Taking the classic designs and offering some really cool features such as cryogenically treated frets (which involves using a NASA developed process to drop the fret wire down to temperatures of 300 degrees below freezing before slowly allowing them to return to room temperature, making the frets more resistant to abrasion) and some lush new finishes including Mojave Burst, Autumn Shade and Blood Orange Burst, they are well and truly bringing their A game for 2018.
It would seem that the shared dominance is going to continue for a while yet, and that's no bad thing!