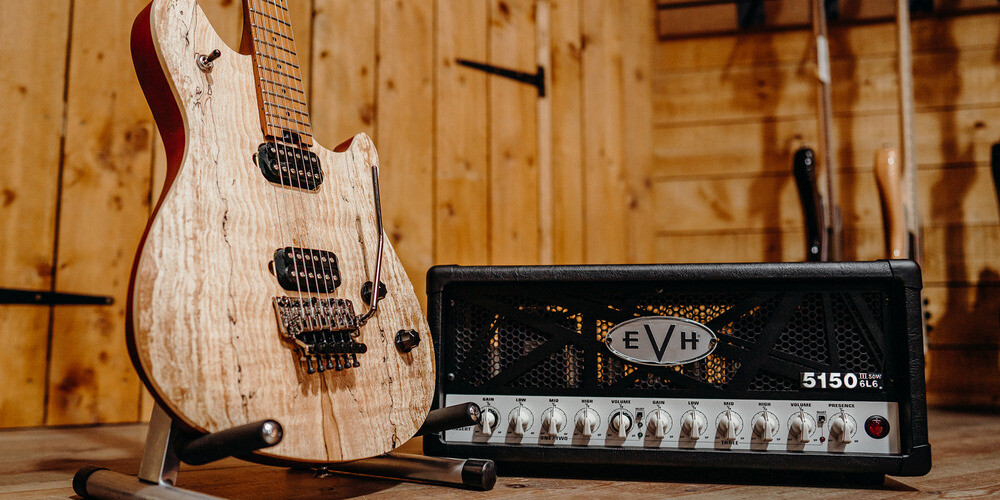 A Tale of Two Tones | Eddie Van Halen
There are some people whose innate ability, natural flair and revolutionary vision make them stand out like Gods, Edward Lodewijk Van Halen was one of them.
A true virtuoso, a genius and a pioneer, his blistering technique and flamboyant approach to the guitar took the instrument into a whole new dimension, inspiring legions of fans and a following of die hard disciples.
The entire guitar world mourned his passing, his importance and influence as defining as that of Jimi Hendrix, B.B. King and Chet Atkins, a true guitar hero.
In our latest episode of "A Tale of Two Tones", we decided it was time to focus our eye on the tones of this absolute behemoth. As with all of these videos, they are a tribute to the tones of the great players, we're not trying to recreate their tone at a molecular level, or even using the same equipment necessarily. We are just enjoying the magic that each player bought in our own way and sharing it with you guys to enjoy too.
We hope that this video will be seen as a tribute to one of the very finest players to grace the planet. We all loved Eddie and like many of his fans, his influence is visible in many of our own approaches to playing.
So sit back, enjoy the video and remember what an incredible artist Eddie Van Halen was.