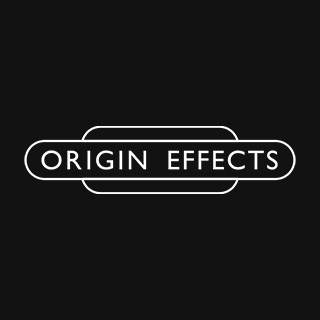 Origin Effects Compression Pedals | Cali76 Compact Deluxe
Studio-Grade Compression
Based on the legendary 1176 heard on countless classic albums, the Cali76 Compact Deluxe brings studio-grade FET compression to your pedal board. Recreate your favourite recorded guitar tones with high-current, low-noise, discrete Class-A circuitry and a dedicated parallel compression control, all in a compact enclosure.
View In Showroom
Request an appointment with one of our team
WAYS TO PAY:

DELUXE COMPRESSION
Thicken up clean tones without losing clarity. Squeeze endless sustain from your solos. Dial in the perfect settings to get the bite and definition you want from your playing. Cali76 Compact Deluxe is a powerful tone shaping tool that will enhance the sound and playability of any instrument.
FROM STUDIO TO PEDAL
Look at any high-end studio and you'll find at least one 1176 compressor. This iconic piece of outboard gear is the secret behind the guitar tone on many classic recordings. Inspired by the design topology and philosophy of the original, the Cali76 Compact Deluxe delivers the same natural, musical compression in a compact, stage-friendly pedal. After all, why should high quality compression be confined to the recording studio?
PARALLEL COMPRESSION
The DRY control lets you mix your uncompressed 'dry' signal back in with your compressed guitar tone for true parallel compression. An indispensable studio recording technique, parallel compression gives you all the tone thickening and increased sensitivity of standard compression, while keeping hold of the natural dynamic expression in your playing. Parallel compression is the secret to the classic guitar tones on many of your favourite recordings.
ULTIMATE CONTROL
Individual controls for Attack, Release and Ratio, in addition to Input and Output level offer a degree of control not normally seen on a pedal compressor. Tailor your sound from transparent transient control to flat-out limiting and monster sustain.
INTUITIVE METERING
The rugged jewel lamp lights up when the pedal is turned on with an intuitive three-colour gain reduction meter, giving easy to read feedback from a distance.
BUILT FOR THE ROAD
Housed in a hand polished, brushed stainless steel enclosure and furnished with aluminium controls, Neutrik jack sockets and heavy-duty footswitch, the Cali76 Compact Deluxe is at home on the road as it is in the studio.