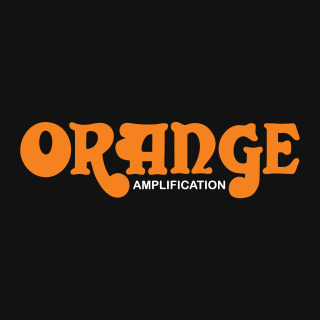 Orange Guitar Amps | TremLord 30 Combo
1950s Flavoured Guitar Amp With Tremolo & Reverb
ORANGE'S TAKE ON THE 1950s COMBO
The TremLord 30 is Orange's very British take on a 1950s-style guitar amplifier. With valve Tremolo, valve Reverb and a quartet of EL84s pushing 30 Watts, it's every retro sound you need in a compact 1×12 package. The beautifully simple, non-master volume design is straight out of the golden age of Rock 'n' Roll but 15W, 2W and 1W settings allow that coveted sweet spot to be enjoyed at more civilised volumes. Two independent, footswitchable Tremolo Speed controls, footswitchable Reverb and a valve-driven FX Loop also help bring this old-time tone machine firmly into the present day.
View In Showroom
Request an appointment with one of our team
WAYS TO PAY:

FOOTSWITCHABLE VALVE TREMOLO
All-valve bias modulation Tremolo brings a palette of sounds rarely heard in the modern age - but highly sought after. This era-defining, authentic effect comes with two independent speed controls that can be selected with an external footswitch, also giving you the option to defeat the Tremolo entirely (footswitch sold separately).
OUTPUT POWER SWITCHING
There's nothing quite like a non-master volume amp being cranked into classic power amp overdrive, but this can get way too loud for some modern stages. By switching from four to two EL84 valves (using the switch on the rear panel), and by using the Headroom/Bedroom modes, the Tremlord 30 can also run at 15W, 2W or 1W. This allows access to all shades of vintage overdrive at any level you need. Much more practical in today's live and studio settings.
TWO SPRING REVERB TANK
The on-board valve-driven Reverb offers masses of depth with all the splashy, crashy character you'd expect from a vintage amp. Using a two-spring long tank, a single ECC81/12AT7 valve and Orange's own custom transformer, this circuit is their richest sounding spring reverb design to date. Add a footswitch for switching the reverb on or off remotely.
VALVE BUFFERED EFFECTS LOOP
A post-tremolo FX loop allows players to use proper, built-in bias modulation tremolo anywhere in a modern FX chain. Driven by an ECC81/12AT7 valve, the fully buffered, low impedance design allows the Tremlord 30 to slot right into even the most extravagant pedal setups.