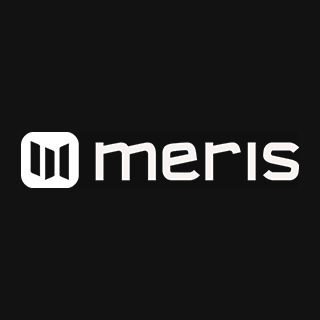 Meris MIDI I/O | Unlimited Remote Capability
The Ultimate MIDI Control Interface For Your Meris Pedals & More
The Meris MIDI I/O is a MIDI-TRS control interface which opens up unlimited control capabilities for up to four Meris pedals. The interface offers remote control, the saving of multiple presets offline and much more, all via your favourite MIDI controller device - even wirelessly via Bluetooth.
View In Showroom
Request an appointment with one of our team
WAYS TO PAY:

Finished in stylish black paintwork, it allows control of all your Meris pedal parameters via MIDI and can control up to 4 separate pedals, using different MIDI channels.
MIDI I/O supports MIDI input and output from all Meris pedals and therefore allows unlimited offline preset saving and loading, so you can recall all your preset creations and with the amount of control each Meris pedal gives you, this is a hugely valuable feature.
Using a wireless Bluetooth/MIDI dongle and the MIDI I/O also can allow full control of all parameters of your Meris pedal via your iPhone with a suitable MIDI controller app, when using a suitable Bluetooth MIDI adapter (like Yamaha's MD-BT01 or similar). The interface has MIDI in and out activity status LEDs so you can keep tabs on what's sending and receiving MIDI.
As a bonus, the Meris MIDI I/O is also compatible with pedals from other companies like Empress and Chase Bliss, although this may require additional special cables.