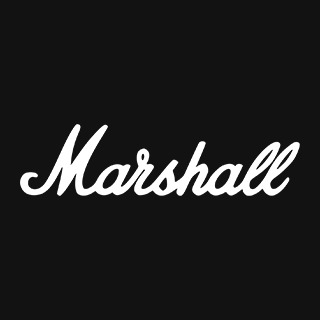 Marshall Studio Vintage | SV20 Combo
More Compact, Same Impact
The SV20H and SV20C are inspired by the beloved 1959. For those who want "plexi" sounds at lower volumes - ideal for recording, playing at home or in small venues.
Power reduction from 20W to 5W.
The same familiar EQ found on the 1959SLP.
Incorporate outboard effects using the effects loop.
Built in the UK.
View In Showroom
Request an appointment with one of our team
WAYS TO PAY:

The power of a Plexi in a new portable style. Now the legendary sound of the 1959SLP is yours for the taking, packaged in a 20W combo that you can enjoy at home or in the studio. Its got the same vintage tones you know and love, just redesigned for the modern player.
Whether youre looking for warm blues tones or punchy leads, the SV20C has all the same tonal options as the original 1959SLP. Choose between the high treble and normal channel, or find the perfect blend between the two using a patch cable. While its predecessor was built to get loud, the SV20C is equipped to handle those quieter environments with power reduction to 5W.
A CLASSIC REIMAGINED
The Studio Vintage is driven by three ECC83 valves in the preamp and two EL34s in the power amp. The new combo design also boasts a 10" Celestion V-type speaker for that old-school sound.
TAME THE UNTAMEABLE
The Studio Vintage combo is just as at home in the studio as in your own home, and even lets you switch between 20W and 5W output power. It is significantly smaller and lighter than it's 100W counterpart, too. Marshall ahve selected a 10" Celestion V-type speaker for convenient portability without compromising on tone.
HANDCRAFTED IN BRITAIN
Meticulously hand-built in their UK factory, the SV20C accurately recreates vintage Marshall tones. Create anything from saturated blues tones to biting leads with the two ECC83 preamp valves and two EL34 power amp valves.
GET THE LOOK
Black levant paired with vintage fret, sprinkled with flecks of gold. It's the look that has inspired generations of guitarists, immaculately recreated for the modern day.