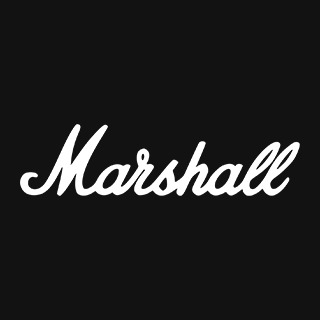 Marshall Design Store | JVMC212 2x12" Cabinet - Black Snakeskin
Celestion Heritage G12H & Vintage 30
Wherever you go – this cabinet is powerful but lightweight with full-size carry handles for easy transport, making it a great investment if you play at a variety of venues.
Tonal excellence – the two different speakers, heritage and vintage, give a deep tone to your sound as well as delivering that unparalleled Marshall volume.
View In Showroom
Request an appointment with one of our team
WAYS TO PAY:

The Marshall Design Store offers a unique custom shop experience within the world of amplification, if you can imagine it, the Design Store can build it. Each Design Store example is fitted out in the Marshall factory in Bletchley, England by Marshall's crack time of skilled builders. If you're after a boutique and bespoke amplifier then the Design Store is for you.
The ultimate portable JVM extension cabinet, the JVMC212 can be paired with JVM combos. This 150W cabinet will give you more creative control over the appearance of your rig. It maintains that classic Marshall tone with one G12 Heritage and one G12 Vintage Celestion speaker.