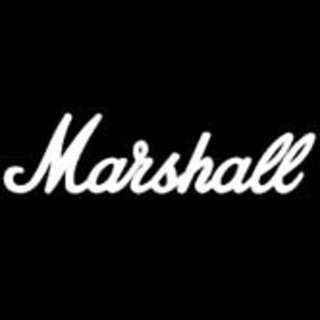 Marshall Design Store | 2525 Head - Black Snakeskin
More Compact, Same Impact
The 2525H and 2525C are inspired by their bigger brother, the 2555X. For those who want the recognisable "Silver Jubilee" sound at lower volumes - ideal for recording, playing at home or in small venues.
Power reduction from 20W to 5W.
The same familiar EQ found on the 2555X.
Incorporate outboard effects using the effects loop.
Built in the UK.
View In Showroom
Request an appointment with one of our team
WAYS TO PAY:

The Marshall Design Store offers a unique custom shop experience within the world of amplification, if you can imagine it, the Design Store can build it. Each Design Store example is fitted out in the Marshall factory in Bletchley, England by Marshall's crack time of skilled builders. If you're after a boutique and bespoke amplifier then the Design Store is for you.
Stop dreaming and start living thanks to the 2525H. You no longer have to imagine what its like to rock out on a Silver Jubilee, you can experience it for yourself in this more portable and accessible form. Dont let the 20W design fool you, this amp still carries the same ferocious overdriven tone it always has, but can now be the crown on top of a small and mighty rig when paired with our matching Black Snakeskin cabinet.
HAND-BUILT IN THE UK
Marshall made the original 2555 Silver Jubilee in the same UK factory when it was first introduced in 1987, now they continue to make the 2555X. The 2525H is crafted in the same workshop, in the same way.
PRACTICE AND PERFORM
Play in a variety of environments from rehearsal to the small venue. Take this one step further and play in your bedroom using the power reduction feature and go from 20W to 5W.
DESTRUCTIVE TONE
With clean, lead and rhythm sounds, three-band EQ, presence and gain controls, you can effortlessly move between pristine cleans, modern crunch tones and heavier, gritty distortion. You can also activate the rhythm clip when you need a little extra crunch.
ALL VALVE ACTION
The 2525H's distinctive valve sound is powered by two ECC83s in the preamp along with an ECC83 phase splitter and two EL34s in the power amp. If you're after a little extra grit you can engage the pull rhythm clip, just like the original Silver Jubilee.