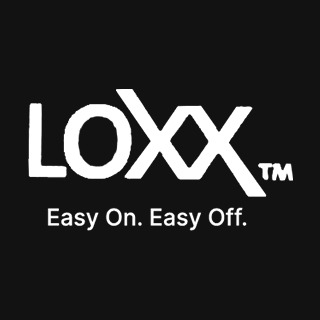 LOXX Music Box Acoustic Guitar Strap Locks - Gold
German-Designed, Low Profile Locks for Instruments - Born in the Luxury Auto Industry
LOXX strap locks are lightweight, low profile locks designed for instruments and originally used to fasten convertible tops for luxury cars like Porsche and Mercedes Benz, and are made in Germany to withstand a pullout force of 220lbs.
View In Showroom
Request an appointment with one of our team
WAYS TO PAY:

Looking for a strap lock system that's lightweight and doesn't take up too much space? Look no further than LOXX strap locks! Originally designed for use in fastening convertible tops for luxury car brands like Porsche, Rolls Royce, and Mercedes Benz, these high-quality locks were discovered by chance to be perfect for securing instrument straps. Designed and manufactured in Germany, these locks can withstand a pullout force of up to 220lbs. The LOXX strap lock system comes with two small studs to replace traditional strap buttons, as well as two locks to attach to your strap. The kit also includes a multi-purpose tool to make installation a breeze. LOXX strap locks feature a smart, spring-based design that uses high-quality materials to provide secure handling of your instrument in even the toughest conditions. This complete set is perfect for both guitar and bass players, and comes with all the tools you need for easy installation, including a drill bit. With a high washer that increases the clamping range up to 4mm, these locks are perfect for any musician looking for a secure, low-profile solution. Made in Germany, these strap locks are the perfect choice for anyone who wants the best quality and design.