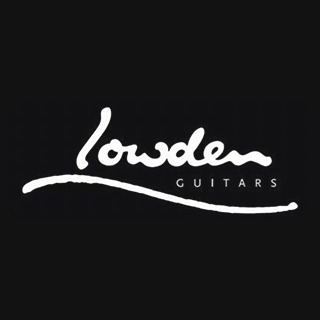 Lowden S-34 | Koa - Sitka Spruce
First New Original Series In Over A Decade, Excellent For Players With A Light Touch, Tone Defies Its Size
Discover the Lowden Original Series S-34, an acoustic guitar of unparalleled quality and exceptional tonal capabilities. Crafted with a Koa back and sides, Sitka Spruce soundboard, and a small body shape that defies expectations, the S-34 offers a jazzy warmth and surprising volume. With its exquisite design, comfortable neck profile, and superior hardware, this guitar is a masterpiece of craftsmanship and artistry. Elevate your music to new heights with the Lowden Original Series S-34.
View In Showroom
Request an appointment with one of our team
WAYS TO PAY:

Introducing the Lowden Original Series S-34 acoustic guitar, a true masterpiece crafted for discerning musicians who demand nothing but the finest quality and exceptional performance. Lowden, renowned for their unwavering commitment to excellence, presents the S-34 as a remarkable addition to their esteemed Original Series lineup. Let us delve into the exquisite details that make this guitar a truly exceptional instrument.
The Original Series, the very foundation of Lowden's legacy since 1976, represents the pinnacle of craftsmanship and artistry. Each model within this series possesses its own unique character, and the S-34 stands tall as a testament to the innovation and dedication of George Lowden himself. With its understated aesthetic appointments and superior tonal qualities, the S-34 is a testament to the uncompromising standards that have defined the Lowden brand for decades.
The S-34's small body shape, originally designed for the esteemed guitarist Nick Webb, offers a tonal surprise that defies its size. While small-bodied guitars often suffer from limited volume and a boxy sound, the S-34 defies convention by delivering a rich and resonant tone that rivals larger instruments. Its bass response and sustain are simply remarkable, making it an ideal choice for players who seek both power and nuance in their music.
Crafted with meticulous attention to detail, the S-34 features a stunning Koa back and sides, a tonewood known for its vibrant tonal properties. The inherent lightness of Koa allows for incredible responsiveness, enabling you to express yourself with precision and enjoy a diverse range of tonal nuances. The Sitka Spruce soundboard further enhances the guitar's sonic capabilities, ensuring a balanced and dynamic sound that will captivate both players and listeners alike.
The neck of the S-34 is a work of art in itself, constructed from a 5-piece combination of Mahogany and Rosewood. This unique blend of tonewoods provides stability, strength, and resonance, allowing for comfortable playability across the entire fretboard. The GL standard neck profile, designed by George Lowden, ensures a comfortable playing experience, with a nut width of 45mm that gradually extends to 57mm at the 14th fret. Whether you're strumming chords or navigating intricate fingerstyle passages, the S-34 offers unparalleled comfort and versatility.
To further enhance its aesthetic appeal, the S-34 is adorned with a seven-piece wood rosette, single-piece binding, and three-piece purfling on the top, showcasing the meticulous craftsmanship that goes into every Lowden instrument. The elegant ebony fingerboard adds a touch of sophistication and durability, ensuring smooth playability and enhanced sustain.
With the S-34, you can expect nothing but the best in terms of hardware and components. The Gotoh 381 Gold tuners with ebony buttons provide precise tuning stability and a touch of luxury, while the Lowden Light Gauge 12-53 strings deliver optimal tension and rich harmonics. The binding made from exquisite maple and purflings crafted from Rocklite-Maple-Mahogany further highlight the guitar's exceptional attention to detail.
In summary, the Lowden Original Series S-34 acoustic guitar is a masterpiece of craftsmanship, sound, and playability. From its surprising tonal capabilities to its impeccable construction and luxurious appointments, this guitar represents the epitome of high-quality instruments. With its distinct warm tone, exceptional sustain, and unparalleled responsiveness, the S-34 is the perfect companion for musicians who demand excellence and are unwilling to compromise on their artistry. Elevate your playing experience with the Lowden Original Series S-34.