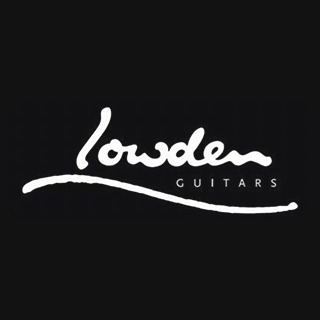 Lowden Pierre Bensusan | AAAA Madagascar Rosewood - AAAA Adirondack Spruce
Four-Decade-Long Collab, Bevel Enhances Comfort, Curved-End Extended Fingerboard, Unique Fingerstyle Neck
Discover the pinnacle of acoustic guitar craftsmanship with Lowden's Signature Collection. Handcrafted to the exact specifications of renowned artists, these guitars are the epitome of quality. Amongst the exceptional lineup, the Pierre Bensusan model stands out, celebrating a four-decade partnership between Lowden and the esteemed musician. Crafted with AAAA Madagascar Rosewood back and sides, AAAA Adirondack Spruce soundboard, and adorned with exquisite bindings, this guitar offers a brilliant and warm tone. With a comfortable F shape, custom options like a cutaway and soundbox bevel, and Gotoh Gold 510 tuners, the Pierre Bensusan model is a masterpiece that will only improve with age and an abundance of playing. Elevate your music to new levels of excellence with this remarkable instrument.
Please Note: The normal specs of the Lowden Pierre Bensusan model is made using AAAA Honduras Rosewood but to save on delays in production, this has been upgraded to AAAA Madagascar Rosewood which would normally cost a lot more.
View In Showroom
Request an appointment with one of our team
WAYS TO PAY:

Introducing the Lowden Signature Collection, where exceptional musicianship and dedicated craftsmanship come together in harmony. These signature models are meticulously designed to meet the exact specifications of renowned artists, ensuring a sound that resonates with their unique style and preferences. The epitome of quality, these guitars are handcrafted with the finest AAAA grade tone woods, delivering a whole new world of subtle tone colours and dynamic range.
Let's take a closer look at the exquisite Pierre Bensusan model from the Signature Collection. This guitar is a testament to the four-decade-long collaboration between George Lowden and Pierre Bensusan, a relationship rooted in passion and a shared love for music. Back in 1978, George crafted Pierre's first Lowden guitar, an "old lady" that still sings beautifully to this day, a testament to the enduring craftsmanship and playability of Lowden instruments. The 2009 signature model is a celebration of this enduring partnership, showcasing an unrivalled attention to detail and tonal excellence.
The Pierre Bensusan model features a unique soundbox "bevel" that enhances comfort without compromising tone. This groundbreaking design element was meticulously integrated, ensuring that the guitar's structural integrity and tonal qualities remained uncompromised. The choice of materials is equally impressive, with AAAA Madagascar Rosewood for the back and sides, providing rich and resonant low-end response, and AAAA Adirondack Spruce for the soundboard, offering a brilliant and warm tonal balance.
The F shape, originally designed in 1982 and later refined in 2003, perfectly suits the needs of flatpickers, delivering exceptional projection and midrange response. However, its versatility has captured the hearts of fingerstyle players, blues guitarists, and musicians from various genres. The soundbox geometry and carefully voiced bracing create a balanced and versatile instrument, neither biased towards treble nor bass.
Crafted with utmost precision, the Pierre Bensusan model boasts a 5-piece Maple/Rosewood neck that provides exceptional stability and a unique aesthetic appeal. The fingerboard features a curved-end extended design with Maple bindings, allowing for effortless playability and smooth transitions across the fretboard. The neck profile is tailored for fingerstyle playing, with a wider width at the neck joint (60 mm) to provide ample spacing between the strings, while a shallower carve compensates for the increased width.
Every aspect of the Pierre Bensusan model exudes excellence and attention to detail. From the Mottled Ebony bindings and rocklite-maple-mahogany purflings to the Gotoh Gold 510 tuners with Ebony buttons, no compromise is made in ensuring the utmost quality and aesthetic appeal. The guitar's design includes a cutaway for enhanced upper fret access and the aforementioned coveted soundbox bevel, a curved piece of wood that rests on the upper bout and provides unparalleled comfort for your arm.
To complete this exceptional instrument, Lowden has included their renowned Light Gauge strings (12-53), ensuring a balanced and responsive feel across the fretboard. Each Lowden guitar is handcrafted with passion and expertise, and the Pierre Bensusan model is no exception. As you play and cherish this instrument, it will only grow better with age, becoming a true extension of your musical expression.
Indulge yourself in the world of premium craftsmanship and unparalleled sound with the Lowden Signature Collection, and let the Pierre Bensusan model ignite your creativity and take your musical journey to new heights.
Please Note: The normal specs of the Lowden Pierre Bensusan model is made using AAAA Honduras Rosewood but to save on delays in production, this has been upgraded to AAAA Madagascar Rosewood which would normally cost a lot more.