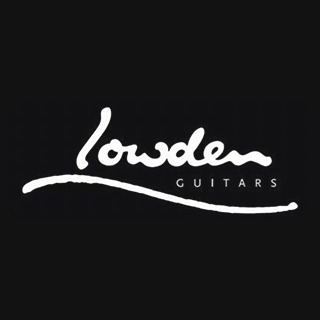 Lowden F-50 | Master Grade Walnut - Master Grade Lutz Spruce
Rich & Resonant, Stunning Clarity, Wide Dynamic Range, Extended Bound Board, Custom Bevel, Beautiful Maple Neck
Experience the pinnacle of acoustic guitar craftsmanship with the Lowden F-50 from the 50 Series. This extraordinary instrument features handpicked Master Grade tone woods, including Walnut back and sides and a Lutz Spruce soundboard, delivering unparalleled tonal richness and clarity. With Walnut's balanced tonal palette and captivating visual beauty, the F-50 is a testament to the unwavering commitment to quality that defines Lowden guitars. The F-50's smaller soundbox shape ensures exceptional projection and midrange response, perfect for flatpickers and fingerstyle players alike. Meticulous attention to detail is evident in the intricate bindings, purflings, and hand-inlaid back centre seam. With custom options like the soundbox bevel for enhanced playing comfort, Gotoh Gold 510 tuners, and Lowden Light Gauge strings, the F-50 is a true masterpiece. Elevate your music with the unrivalled beauty and sonic excellence of the Lowden F-50.
View In Showroom
Request an appointment with one of our team
WAYS TO PAY:

Introducing the Lowden F-50 from the prestigious 50 Series, the pinnacle of craftsmanship and sonic excellence. Lowden's Custom Shop has spared no effort in creating an acoustic guitar that surpasses all expectations. The 50 series is defined by its Master Grade tone woods, carefully handpicked for their unrivalled tonal and visual properties. George Lowden himself ensures that only the rarest and exceptional pieces are reserved for this extraordinary collection. When you play a 50 series guitar, you're experiencing the very best that Lowden has to offer.
The F body shape, first designed in 1982 and refined in 2003, is a masterpiece of acoustic engineering. Its smaller soundbox shape provides unparalleled projection and midrange response, making it ideal for flatpickers. However, it has found favour amongst fingerstyle players, blues guitarists, and musicians of all genres seeking outstanding versatility. The soundbox geometry and bracing of the F model are meticulously crafted to maintain a balanced tone, favouring neither treble nor bass.
Crafted with utmost precision, the F-50 features Master Grade Walnut back and sides, producing rich, resonant tones with stunning clarity. The soundboard is made from Master Grade Lutz Spruce, known for its exceptional strength and responsiveness. This combination of woods results in a guitar that offers a wide dynamic range, articulation, and tonal complexity. Walnut's inherent characteristics perfectly complement the F model's design, allowing for enhanced projection and midrange response. This makes the F-50 a dream instrument for flatpickers, fingerstyle players, and musicians across genres who demand exceptional tonal versatility. With Walnut, you can expect a balanced tonal palette, where every note rings with precision and clarity, allowing your music to shine with unparalleled brilliance.
Beyond its tonal qualities, the natural beauty of Walnut adds a touch of elegance to the F-50. The swirling grain patterns and warm, earthy hues of this exquisite wood create a visual masterpiece that is as captivating as it is sonically impressive. Lowden's commitment to using only the finest Master Grade Walnut ensures that each F-50 guitar is a unique work of art, showcasing the natural beauty and character of this exceptional tone wood.
The 5-piece Mahogany/Maple neck, adorned with an ebony fingerboard and maple bindings, provides exceptional stability, enhancing both playability and tonal integrity. The GL standard neck profile offers a comfortable playing experience, measuring 45mm at the nut and extending to 57mm at the 14th fret. This thoughtful design ensures effortless fretting and facilitates intricate playing techniques.
The aesthetic beauty of the F-50 is evident in its intricate appointments. Highly figured wood bindings and purflings adorn the top, sides, and back, showcasing the meticulous craftsmanship. The seven-piece hand-inlaid back centre seam, abalone and figured wood rosette, extended maple-bound ebony fingerboard, and bookmatched ebony front and back head facings elevate the guitar's visual appeal to new heights.
Incorporating custom options, the F-50 offers a soundbox bevel, originally introduced on the Pierre Bensusan signature model. This elegant feature enhances playing comfort by providing a curved piece of wood on the upper bout, allowing your arm to rest naturally while playing.
Completing this exceptional instrument are the Gotoh Gold 510 tuners with ebony buttons, ensuring precise tuning stability, and the renowned Lowden Light Gauge 12-53 strings, delivering optimal tonal balance and playability.
The Lowden F-50 from the 50 Series represents the pinnacle of acoustic guitar craftsmanship. Immerse yourself in its rich, resonant tones, exquisite playability, and stunning aesthetics. With the F-50 in your hands, you're holding a true masterpiece, meticulously handcrafted to bring your musical vision to life.