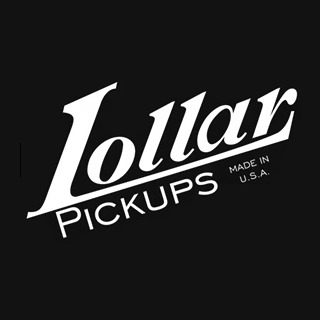 Lollar P-90 Pickups | '50s Wind Soapbar - Set - Cream Cover
Avg. DC: Neck 7.1K, Bridge 7.4K
P-90 pickups are one of the most versatile single-coil pickups made. Jason designed Lollar's to sound like the original vintage pickups, but they build them with materials that won't deteriorate over time. As with all of their single-coil pickups, they cut and build their P-90 bobbins in the shop. Lollar offer several different models designed to give you more tonal options and they focus on sound, consistency, and reliability. Since you can get their distinct Lollar P-90 sounds in pickups that will fit into a standard-size soapbar, dogear, humbucker, or Jazzmaster rout, you won't be limited by your guitar.
View In Showroom
Request an appointment with one of our team
WAYS TO PAY:

Lollar's 50s Wind P-90s are a faithful tribute to electric blues legend Sean Costello's 1954 Les Paul Goldtop, based on Jason's careful reverse engineering of Sean's original pickups. They use lower output magnets specifically degaussed for a bright, percussive tone with plenty of cut. The 50s Wind P-90 isn't as hot as Lollar's Standard P-90 and it puts more emphasis on the top end, with much less of the typical P-90 midrange 'grind'. They're a perfect fit for players who want a clear and chimey P-90 sound and those who draw inspiration from Sean and the 50s- and 60s-era work of electric blues heavy hitters like Freddie King and Hubert Sumlin.
Avg. DC: Neck 7.1K, Bridge 7.4K