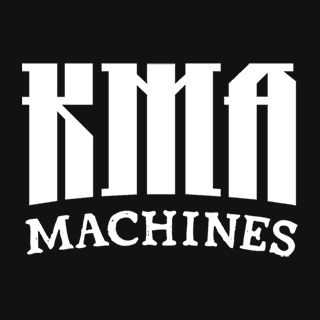 KMA Astrospurt | 4-Stage JFET Phaser
Breath In & Out, Slow Down & Be Ready...
Time and Space are lost within the sound of the universe. Breath in and breath out, slow down and be ready for the Astrospurt. Fasten your seatbelt and get lost in the wide, warm and soft soundscapes generated by this pedal! The Astrospurt is KMA's take on the classic four-stage JFET based phaser. Taking this classic analogue circuit, they squeezed out everything they could to give you a versatile and great sounding, but very easy to use phaser.
View In Showroom
Request an appointment with one of our team
WAYS TO PAY:

KMA wanted to get rid of the fixed volume when engaging the pedal, so they implemented a control to dial in the right amount of SIGNAL, either to boost or cut it. To give you a possibility for a more subtle phasing sound, the Astrospurt has a DEPTH control where you can choose between a pronounced phased tone or a more slightly modulated signal. The Astrospurt is not just a regular phaser though, it covers all the spacey, dizzy and wobble sounds and has these all on tap. The MIX control defines the ratio of clean and phase shifted signal - turn it fully clockwise to get just a clean tone, but start turning it the other way and the sound gets much more crazier. Turn it fully counter-clockwise to get the pulsing vibe of the stars surrounding you. But there is something you cannot miss to hear before flipping the switch on the left - listen to the secrets of the black hole. Some crackling noise here, or a tock tock there. Turn up the EMPH control to push everything over the edge. Adding a distortion or a fuzz in front of the Astrospurt will bring you synthetic and metallic sounds - once tried, you will never head back! So turn up the SPURT control, see how fast the engines will flicker and at the end of your journey, turn it down and rest in that wide and swooshy tone.