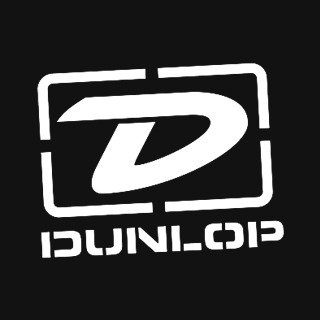 Dunlop 518-140 | Primetone Jazz III Grip Pick - 1.40mm - 3 Pack
Jazz III Control, Speed & Precision Enhanced By Bevel & Low-Profile Grip
The quick-release provided by this pick's hand-burnished bevelled edge and a low-profile grip further enhance the Jazz III shape's superior control, speed, and precision.
View In Showroom
Request an appointment with one of our team
WAYS TO PAY:

Dunlop's Primetone Sculpted Plectra will glide off your strings and bring out the true voice and clarity of your instrument. They're made from Ultex for maximum durability and tonal definition, with hand-burnished sculpted edges for fast, articulate runs and effortless strumming.
If your music demands crystal clear notes and fluid, dextrous picking, get yourself a pack of Primetone Sculpted Plectra. Made with Ultex for superior tonal definition and durability, each pick is burnished by hand so that its sculpted edges glide smoothly off your strings like a broken-in pick.
Dunlop developed these picks to have the elusive sound of tortoiseshell, and this is the closest they've ever gotten. Because tortoiseshell was infamous for being slippery, they gave every Primetone pick a grip with enough traction to give plenty of control but low-profile enough so you can still shift it easily in your hand.
The bevelled edges were inspired by guitar players' high mileage celluloid picks, whose edges have been worn into a natural 'sweet spot' bevel that makes playing practically effortless. Some players even go as far as using emery board or sandpaper on their picks to get the same effect.
Dunlop decided to save you all that time and effort and just sculpt that sweet spot right onto the pick so you have it straight out of the package. Each pick's edges are hand-burnished to further break them in and then inspected by one of Dunlop's pick technicians.
With a bevelled edge, the tried and true Standard shape gets the smooth, quick release of a well-worn pick. The standards shoulders are also bevelled for players who like to turn their pick around for a different sound.
Tosin Abasi (Animals as Leaders): It's really the perfect combination of material, shape and dimension. The bevelled edges make picking feel fluid and unobstructed.
Zach Blair (Rise Against): I play hard, so I need a pick I can depend on not to break or wear down. I know that Primetone picks will stand up to everything I put them through.
Scott Fore (Former National Flatpicking Champion): The grip and bevel allow me to greatly vary my tone with subtle changes in the pick angle, and the bevelled edge allows a greater string to pick contact area, which gives a much fuller tone. The grip surface prevents the pick from unwanted movement. Perfect picks for all styles of playing. The Ultex material doesn't get scratchy or noisy from wear, which is another great benefit.
Jude Gold (Jefferson Starship; Editor, Guitar Player): They have the classic vibe of celluloid picks, but they don't break and they don't slip or get sweaty, especially with that centre grip. The bevelled edges give you a bit of that comfortable, broken-in feel, and I love that. A broken-in pick has songs in it.
Tosin Abasi: When the pick glides off the string, it produces a beautifully full and articulate tone. You can hear it even when the guitar isn't plugged in.
Zach Blair: I've come to expect a certain tone out of the Primetone pick, one that's dark and well rounded. It's affected my playing and overall style immensely.
Scott Fore: The Primetone picks offer the best tonal possibilities of all pick materials available, even the revered tortoise picks. They sound full and clear, producing an open, balanced tone from the lowest note to the highest note.