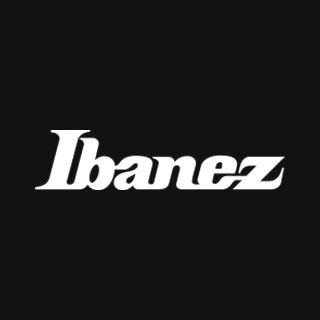 Ibanez SR Workshop Basses | SRC6MS - 6-String Multi Scale - Black Stained Burst Low Gloss
Bartolini BH2 Pickups - 3-Band EQ w/Bypass Switch & 3-Way Mid Frequency Switch
Discover the Ibanez SRC6MS, a masterpiece designed for ultimate performance. With its tonal clarity, effortless playability, and versatile electronics, this guitar will take your music to new heights. The multi-scale construction, Bartolini pickups, and innovative electronics ensure a vibrant and expressive sound. Experience the SRC6MS and elevate your musical journey.
View In Showroom
Request an appointment with one of our team
WAYS TO PAY:

Introducing the Ibanez SRC6MS, a masterpiece crafted for musicians seeking unparalleled performance. With exceptional features and remarkable playability, this instrument is a true game-changer.
The 5-piece Jatoba/Walnut neck provides tonal clarity and superior attack, enhancing articulation and effortless playability. A rosewood fretboard adds to the sonic excellence, delivering a well-balanced tone with a focused mid-range. The Okoume body contributes to the instrument's bright and solid sound, cutting through the mix with clarity and precision.
The multi-scale construction of the SRC6MS is a standout feature. With a scale length ranging from 762mm to 724mm, it equalises string tension and creates a vibrant, open tone. This design not only enhances the overall sound but also ensures comfortable playing, perfectly aligning with your hand's natural movement along the neck.
Equipped with Bartolini BH2 pickups, the SRC6MS offers a tight bottom-end, punchy mid-range, and smooth response. The dual-coil style configuration maximises articulation, while a long blade pole piece widens the magnetic field for balanced string-to-string pickup response. The Ibanez Custom Electronics 3-band EQ is a marvel of simplicity and functionality. The Boost and Cut for the Mid Control are centred on different frequencies, providing a preset range of the most favourable bass tones. The EQ bypass control offers precision tonal adjustments and the ability to switch to passive-only operation. With a 3-way Mid frequency switch, players can change the mid-tone between 250, 450, and 700 Hz, unlocking endless sonic possibilities.
The SRC6MS features an Ibanez Mono-Rail bridge, designed for stability and sustain while minimising cross-talk between strings. This ensures pristine clarity and impeccable note separation. Experience the tonal clarity, effortless playability, and versatility of the SRC6MS - a true masterpiece that will elevate your musical journey. Perfect for professionals seeking new sonic worlds, this bass exceeds expectations and inspires unforgettable music.