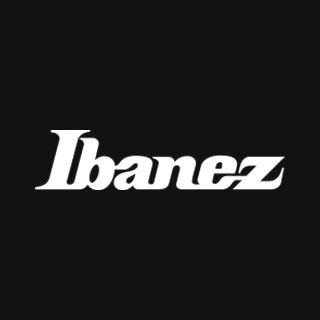 Ibanez AZ Premium | AZ42P1 - Black
Seymour Duncan Hyperion Pickups - Dyna-MIX10 With Alter Switch - Gotoh Hardware - Stainless Steel Frets
The Ibanez AZ42P1 Premium is a top-of-the-line instrument that offers premium features for the discerning musician. With its rosewood fretboard, locking machine heads, roasted maple neck, tremolo bridge, switching system, and Seymour Duncan pickups, this guitar delivers incredible tone and unparalleled performance. Whether you're a professional musician or an amateur enthusiast, the Ibanez AZ42P1 is a must-have addition to your collection.
View In Showroom
Request an appointment with one of our team
WAYS TO PAY:

The Ibanez AZ42P1 Premium is a stunning electric guitar that boasts premium features for the discerning musician. With its rosewood fretboard, the guitar produces a well-balanced solid tone with a focused mid-range, making it perfect for any genre of music. Additionally, the Gotoh MG-T locking machine heads provide incredible tuning stability, cutting down string-changing time, and allowing you to focus on your playing.
The Oval C Roasted Maple neck is another impressive feature of this guitar. The heat-treatment process increases the wood's stability, durability, water resistance, and tolerance of temperature changes, ensuring that your guitar will last for years to come. The Gotoh T1502 tremolo bridge features steel saddles and a die-cast zinc tremolo block, offering a quick response and improved articulation. With a 10.5mm string spacing, this bridge allows for easy picking across strings, while its snap-in construction makes it easy to load a tremolo arm.
The Dyna-MIX10 switching system with Alter Switch is yet another feature that makes this guitar stand out. With ten sound variations, this system can easily switch from humbucker to single-coil modes with the mini switch. The power Tap mode provides a realistic single-coil sound despite its two humbucker pickup layout, making it perfect for any style of music.
The Seymour Duncan Hyperion Pickups are the final touch that makes this guitar a must-have for any musician. With a moderate output through Alnico-5 magnets, these pickups keep the clarity of the fundamental tone when using a distortion sound, and deliver a clear pick attack. From treble to bass, the overall tonal balance is evenly adjusted and works well with various effect pedals.
Specifications
Number of Strings: 6
Number of Frets: 24
Tremolo: Yes