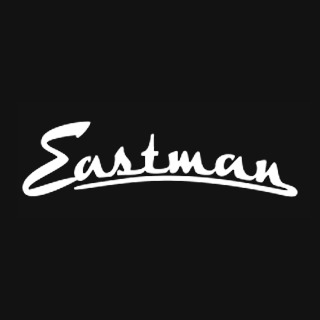 Eastman Thermo Cure Series | E6OM-TC - Natural Thermo Cure
Solid Thermo-Cured Sitka Spruce Top, Solid Mahogany Back & Sides
Experience the pinnacle of acoustic guitar craftsmanship with the E6OM-TC. Meticulously crafted from premium Mahogany and featuring an Ebony fingerboard, this guitar offers exceptional playability and a comfortable grip. The solid Thermo-Cured Sitka Spruce top and solid Mahogany body back/sides deliver a rich, balanced tone with excellent projection. Equipped with a dual-acting truss rod, open-gear tuners, and D'Addario XT Phosphor Bronze strings, the E6OM-TC ensures optimal performance and reliability. Complete with a hardshell case, this guitar is your gateway to musical excellence.
View In Showroom
Request an appointment with one of our team
WAYS TO PAY:

Introducing the E6OM-TC, a masterpiece of craftsmanship and innovation that will elevate your musical journey to new heights. This exquisite acoustic guitar is meticulously designed and constructed to deliver an unparalleled playing experience.
The neck of the E6OM-TC is expertly crafted from premium Mahogany, providing exceptional stability and resonance. Paired with the luxurious Ebony fingerboard, this combination offers smooth and effortless playability, allowing your fingers to effortlessly glide along the frets. The fingerboard radius of 12" ensures comfortable chord transitions and effortless bending, catering to the needs of both seasoned players and aspiring musicians.
One of the standout features of the E6OM-TC is its Traditional Even "C" neck profile, designed to provide a comfortable grip and support your hand during extended playing sessions. The Bone nut with a width of 1 3/4" offers optimal string spacing, enhancing playability and allowing for precise fretting and chord voicing.
The attention to detail extends to the fretwire, with 20 Jescar-FW43080 frets that are meticulously installed for impeccable intonation and playability. The scale length of 24.9" strikes the perfect balance between a comfortable feel and enhanced tonal response, ensuring every note you play resonates with clarity and richness.
The body of the E6OM-TC boasts impeccable craftsmanship, featuring a solid Thermo-Cured Sitka Spruce top that produces a captivating, balanced tone with excellent projection. The hand-carved scalloped X bracings enhance the guitar's responsiveness and dynamic range, allowing you to explore a wide tonal palette.
Crafted from solid Mahogany, the body back and sides of the E6OM-TC contribute to its warm, rich sound. The combination of the Sitka Spruce top and Mahogany body delivers a remarkable tonal balance with clear articulation and a pronounced mid-range presence.
Equipped with an Ebony bridge and Bone saddle, the E6OM-TC ensures optimal transfer of string vibrations for superior sustain and resonance. The bridge spacing of 2-5/32" provides ample room for fingerpicking and strumming, allowing you to explore various playing styles.
The E6OM-TC exhibits timeless elegance with its classic rosette, pearl headstock logo, and pearl dot inlays. The white side dots serve as visual guides, aiding your finger placement even in low-light environments. The Ebony bridge pins and Tortoise Shell pickguard add the finishing touches, enhancing the guitar's aesthetic appeal.
In addition to its remarkable tonal and visual qualities, the E6OM-TC is built to withstand the demands of frequent playing and travel. The dual-acting truss rod ensures optimal neck stability and allows for precise adjustments to suit your playing preferences. The black plastic top and back binding provide extra durability, protecting the guitar from wear and tear.
The E6OM-TC comes complete with a hardshell case, offering premium protection for your instrument both on the road and at home. Additionally, a 4mm truss rod wrench is included, enabling you to make precise adjustments to the neck relief as needed.
The hardware of the E6OM-TC features a nickel finish, adding a touch of elegance and complementing the guitar's overall aesthetic. The open-gear Pingwell V93N 3+3 tuners ensure reliable and precise tuning stability, so you can focus on your performance without worrying about your instrument going out of tune.
Strung with D'Addario XT Phosphor Bronze strings (.012 -.053), the E6OM-TC delivers a balanced and vibrant tone with exceptional longevity. The action height strikes the perfect balance between playability and string-to-fret clearance, allowing for comfortable fretting and effortless string vibrato.
In summary, the E6OM-TC represents the epitome of acoustic guitar craftsmanship. From its premium materials to its meticulous construction, every aspect of this instrument is designed to enhance your playing experience. Whether you're a professional musician or an avid enthusiast, the E6OM-TC is a true companion that will inspire and empower you to reach new musical heights. Invest in the E6OM-TC and embark on a musical journey filled with unparalleled tone, playability, and sheer joy.