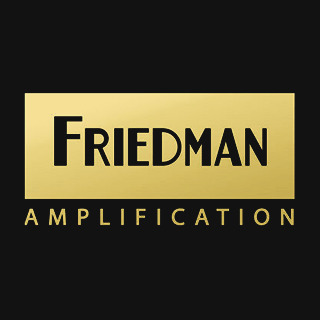 Friedman Amps Little Sister | Combo
1 Channel - 20 Watt - Tube Pre & Power Amp - Celestion Creamback - Sparkling Cleans To Glorious Vintage Crunch
Friedmanís popular Twin Sister amplifier was designed for guitarists that wanted to capture a Vintage Classic Rock tone inspired by British tube amps from the 60ís and 70ís. With plenty of tone of tap we can confirm it did just that. For 2022 weíre excited to announce the Friedman Little Sister
View In Showroom
Request an appointment with one of our team
WAYS TO PAY:

Friedmanís popular Twin Sister amplifier was designed for guitarists that wanted to capture a Vintage Classic Rock tone inspired by British tube amps from the 60ís and 70ís. With plenty of tone of tap we can confirm it did just that. For 2022 weíre excited to announce the Friedman Little Sister
The Little Sister is a 20-watt, EL84 powered, single channel head based on a modified JTM 45 but still delivers the signature British tone for which Friedman has become known for. The amp features one channel that can give you everything from gorgeous sparkling cleans to a glorious vintage crunch and beyond! Extremely versatile, the Little Sister can produce many styles of music from blues to rock and country by just adjusting the structure, gain and master controls.
This 1x12 combo is loaded with a singular Celestion 12Ē G12M-65 Creamback speaker, which really helps the vintage nature of the Little Sister shine through, itís a real fire breather!
The Little Sister features all the beautiful finishing and solid construction that you would expect from a Friedman amplifier. Designed to take pedals and loves boosts, ODs, phasers, flangers, tremolos and wahs, while the ultra-transparent series effects loop handles your time-based effects pedals and rack units.
The Little Sister from Friedman Amplification, a real screamer and she fits in your backseat!