Fender Custom Shop Vincent Van Trigt Masterbuilt '60 Strat Relic Black over 3TSB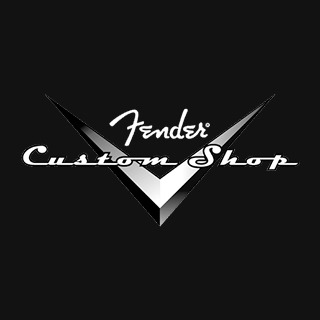 Fender Custom Shop Vincent Van Trigt Masterbuilt '60 Strat Relic Black over 3TSB
Vincent Van Trigt known across the globe as one of Fenders highly revered Masterbuilders, a select group of the worlds most esteemed luthiers. With this Godly status, any guitar with his name attached generates a huge amount of interest, and rightly so. Having started at the Custom Shop in 2012 he has undergone extensive training with legendary builders like Stephen Stern and John Cruz, he really is one of the best around
View In Showroom
Request an appointment with one of our team
WAYS TO PAY:

Vincent Van Trigt known across the globe as one of Fenders highly revered Masterbuilders, a select group of the worlds most esteemed luthiers. With this Godly status, any guitar with his name attached generates a huge amount of interest, and rightly so. Having started at the Custom Shop in 2012 he has undergone extensive training with legendary builders like Stephen Stern and John Cruz, he really is one of the best around.
The Fender Custom Shop Vincent Van Trigt Masterbuilt '60 Strat Heavy Relic is a great example of the legendary prowess of the Masterbuilders.
The sort of lightweight Alder body is finished in an awesome Black over 3-Tone Sunburst nitro lacquer, one of Fender's most popular custom finishes, it's a real beauty! This piece has received the whole Masterbuilt treatment, sporting an awesome relic finish. This finish will continue to wear beautifully with time and develop its own character even further. The thin nitro finish also allows the natural resonance of the body to sing and sustain much more effectively when compared to other finishes.
The Plain Grain Maple neck has a smooth finish and a sort for dark Rosewood fingerboard adorned with a 10" radius, 22 Jumbo frets, and 1.650" Nut Width. The '60s Masterbuilt Stratocaster can handle anything you throw at it without even breaking a sweat; it's supremely comfortable and well balanced. The 60 style oval C profile is a joy to play and offers a great platform for both rhythm and lead playing.
With a pair of hand wound Fender Custom Shop Master Design single coil pickups it delivers all the sweeping, versatile tones you would expect from a Strat. It also includes a powerful Seymour Duncan SH4B Jeff Beck humbucker for a real hot-rodded vibe.
Supreme quality from top to bottom and shipped in a Fender Custom Shop hardcase, it's easy to see the Fender Masterbuilders are so highly regarded. Guitars of this calibre just don't come around every day, we love it and we're pretty sure you will too!