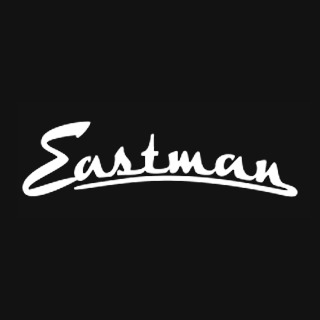 Eastman Antique Varnish Thinline Series | T59/v - Antique Classic
Seymour Duncan Antiquity Humbucker Pickups
Experience the epitome of sonic excellence with the T59/v. Meticulously crafted, this masterpiece features a maple neck, ebony fingerboard, and a traditional even "C" neck profile, offering optimal comfort and playability. Its impeccable string height, 22 medium jumbo frets, and 12" fingerboard radius ensure effortless playing and precise intonation. The 16" thinline body with deluxe flamed maple laminate, combined with the aged nickel hardware, exudes elegance and delivers a rich and vibrant tone. Equipped with Seymour Duncan Antiquity Humbuckers, a 3-way switch, and high-quality components, the T59/v offers tonal versatility and unmatched performance. With a hardshell case included, this instrument is a true testament to the artistry of guitar making.
View In Showroom
Request an appointment with one of our team
WAYS TO PAY:

Introducing the T59/v, a masterpiece of craftsmanship and design that will redefine your guitar-playing experience. This extraordinary instrument combines timeless elegance with cutting-edge features, making it a true gem for musicians seeking exceptional quality. The T59/v's neck is expertly crafted from maple, providing a sturdy and resonant foundation for your performance. The ebony fingerboard offers a smooth and luxurious playing surface, allowing your fingers to effortlessly glide across the frets. With a fingerboard radius of 12 inches and a traditional even "C" neck profile, the T59/v ensures optimal comfort and playability, enabling you to unleash your creativity with ease.
The guitar offers excellent intonation and effortless bending, empowering you to explore new sonic territories with unmatched precision and control. The fretwire, 22 medium jumbo Jescar 47104, further enhances your playing experience, offering a smooth and comfortable feel while providing superior tonal clarity and sustain.
The body of the T59/v boasts a sleek 16" thinline design, combining elegance and versatility. Its dimensions of 16" x 1 3/4" strike the perfect balance between comfort and resonance, resulting in a rich and vibrant tone. Crafted with deluxe flamed maple laminate on the top, back, and sides, the T59/v exhibits a breathtaking aesthetic that will captivate both your eyes and ears. The single-acting truss rod ensures optimal neck stability and adjustability, allowing you to tailor the instrument to your unique preferences.
The T59/v is not only a feast for the eyes but also a joy for your hands. The binding, meticulously applied to the headstock, neck, and body, adds a touch of sophistication and protects the instrument from wear and tear. Made from high-quality ivoroid, the binding complements the antique varnish finish, creating a harmonious and visually striking ensemble. The pearl headstock logo and pearl split block inlays add an extra touch of elegance and luxury, making the T59/v a true work of art.
In terms of hardware, the T59/v leaves no stone unturned. The aged nickel hardware colour exudes vintage charm and matches the instrument's overall aesthetic. The Gotoh Relic Series GE101A tailpiece and GE104B-Relic bridge provide exceptional tuning stability and sustain, ensuring every note you play is heard with crystal-clear clarity. The Gotoh Relic Series SD90 tuners offer precise and reliable tuning, so you can focus on your performance without worrying about tuning issues.
The T59/v is equipped with Seymour Duncan Antiquity Humbuckers, renowned for their rich, warm tone and exceptional versatility. With the neck and bridge pickups delivering soulful and dynamic sounds, you'll have a wide range of tonal options at your fingertips. The pickup height, set before dispatch by our techs, strikes the perfect balance between power and clarity, ensuring your playing is articulate and expressive.
With a 3-way switch, you can effortlessly switch between pickup configurations, allowing you to explore various sonic landscapes. The T59/v also features high-quality components such as 0.022F capacitors and 500K AudioTaper potentiometers, ensuring optimal signal flow and tonal control. The Switchcraft output jack guarantees a secure and reliable connection, so you can focus on your performance with confidence.
The T59/v comes strung with D'Addario NYXL .010 - .046 strings, known for their exceptional durability, enhanced tuning stability, and balanced tone. To protect your prized instrument, a hardshell case is included, providing reliable and stylish transportation wherever your musical journey takes you.
In conclusion, the T59/v is a masterfully crafted instrument that combines exquisite aesthetics with exceptional playability and tonal versatility. From its maple neck and ebony fingerboard to the deluxe flamed maple laminate body and aged nickel hardware, every detail is meticulously designed and executed to provide you with an instrument that exceeds expectations. Whether you're a discerning professional or an aspiring musician, the T59/v is the epitome of sonic excellence and a testament to the artistry of guitar making.