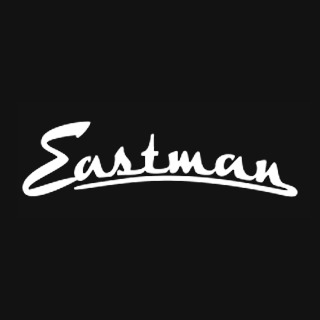 Eastman Truetone Gloss Thinline Series | T486B-RD - Red
Seymour Duncan Phat Cat Pickups
Discover the T486B, a guitar that combines exceptional craftsmanship and innovative features to redefine your playing experience. With its Maple neck, Ebony fingerboard, and 12" Fingerboard Radius, this guitar offers outstanding playability and comfort. The Deluxe Flamed Maple Laminate body, Double Cutaway design, and F-Holes contribute to its rich tone and resonance. The Seymour Duncan Phat Cat pickups deliver clarity and warmth, while the Bigsby Licensed Vibrato B70 adds expressive possibilities. Complete with a hardshell case, the T486B is a guitar that exceeds expectations and sets new standards in performance.
View In Showroom
Request an appointment with one of our team
WAYS TO PAY:

Introducing the T486B, a true masterpiece that embodies the perfect fusion of craftsmanship and innovation. This guitar is built to exceed your highest expectations and deliver an unparalleled playing experience. With its exceptional specifications, the T486B is set to revolutionise your musical journey.
Crafted with a Maple neck and an Ebony fingerboard, this guitar offers exceptional stability and a smooth, luxurious playing surface. The Fingerboard Radius of 12" ensures effortless playability across all frets, allowing you to explore new heights of creativity. The Nut Material made of Bone and Nut Width of 1.72" provide optimal string spacing for precise fingering, enhancing your overall playing comfort.
Experience impeccable string action with the Peach Guitars tech treatment. This level of precision allows for effortless bends, smooth vibrato, and exceptional intonation across the fretboard. The 22-Jescar FW47104 fretwire ensures durability and clarity in every note you play.
The T486B features a 24.75" Scale Length and a 16" Thinline Body Style with Deluxe Flamed Maple Laminate construction. The body dimensions of 16" X 1-3/4" offer a perfect balance of comfort and resonance. The Deluxe Flamed Maple Laminate top, back, and sides produce a rich and vibrant tone with remarkable sustain. The F-Holes not only enhance the guitar's aesthetic appeal but also contribute to its acoustic projection and resonance.
Enjoy effortless access to the upper frets with the Double Cutaway design, allowing you to unleash your creativity without limitations. The headstock is adorned with an elegant Ebony Head Cap Veneer, adding a touch of sophistication to the overall design. The Single Acting Truss Rod ensures precise neck adjustments for optimal playability, while the AR Headstock Style and Ivoroid Binding exude timeless elegance.
The T486B showcases exquisite craftsmanship with its Logo and Split Block Parallelogram inlays, both crafted from Pearl. These intricate details elevate the guitar's aesthetic appeal and make a bold statement on stage. The Gloss Finish enhances the guitar's natural beauty, while the Nickel Hardware Colour adds a touch of classic elegance.
Unleash your tone with the Seymour Duncan Phat Cat Neck and Bridge pickups. These pickups offer exceptional clarity, warmth, and dynamic range, allowing you to dial in the perfect tone for any genre. The controls include 2 Volume and 2 Tone knobs, giving you precise command over your sound. The 3-Way Switch by Göldo EL002 ensures seamless switching between pickup configurations, enabling you to explore a wide range of tonal possibilities.
The T486B is equipped with a Bigsby Licensed Vibrato B70 tailpiece, allowing you to add expressive nuances to your playing. The Gotoh Tuneomatic GE103B-T-N bridge provides precise intonation and optimal string resonance. The PingWell RM-1239NV tuners offer excellent tuning stability, ensuring that your guitar stays in tune even during the most energetic performances.
This exceptional instrument comes complete with a 5-ply Plastic Pickguard, an Ebony Truss Rod Cover, and D'Addario NYXL .010 - .046 strings. The included Hardshell Case offers maximum protection and portability, making it easy to transport your prized instrument wherever your musical journey takes you.
In summary, the T486B is a guitar designed for discerning musicians who demand excellence. From its premium tonewoods and exquisite craftsmanship to its versatile pickups and impeccable hardware, every aspect of this guitar has been meticulously designed to deliver a superior playing experience. Unleash your creativity and elevate your performance with the T486B.