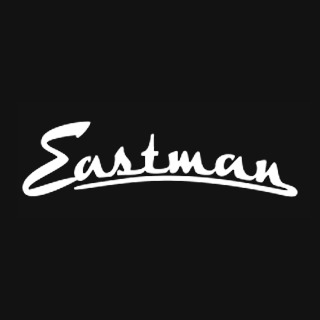 Eastman Truetone Gloss Thinline Series | T486 - Classic
Seymour Duncan Jazz & '59 Pickups - Gotoh Bridge & Tailpiece - PingWell Tuners
Introducing the T486, a meticulously crafted guitar that combines vintage aesthetics with modern playability. Featuring a maple neck, ebony fingerboard, deluxe flamed maple laminate body, and premium Seymour Duncan pickups, this instrument offers exceptional tone and versatility. With its stunning design, including pearl inlays and ivoroid binding, and reliable hardware, the T486 is a guitar that will captivate both your eyes and ears. Complete with a hardshell case, this guitar is ready to accompany you on every musical endeavour.
View In Showroom
Request an appointment with one of our team
WAYS TO PAY:

Introducing the T486, an exquisite guitar that harmoniously blends vintage aesthetics with modern playability. Meticulously crafted to deliver exceptional tone and performance, this instrument is a true testament to fine craftsmanship and attention to detail.
The T486 features a maple neck with an ebony fingerboard, providing a smooth and comfortable playing experience. The traditional even "C" neck profile offers a familiar and ergonomic feel, allowing for effortless chord transitions and fluid soloing. With a bone nut measuring 1.72" in width and a nut height of .022", the T486 ensures optimal string spacing and precise intonation. The 22 medium jumbo Jester fretwire guarantees superb playability and effortless bending.
Designed for sonic excellence, the T486 boasts a 16" thinline body constructed with deluxe flamed maple laminate for both the top and back/sides. This combination provides a balanced and resonant tone with enhanced warmth and clarity. The stunning deluxe flamed maple top showcases the natural beauty of the wood, while the ivoroid binding adds a touch of elegance. The pearl split parallelogram inlays and pearl headstock logo further enhance the guitar's aesthetic appeal.
Equipped with a Seymour Duncan Jazz pickup in the neck position and a Seymour Duncan '59 pickup in the bridge position, the T486 delivers a versatile range of tones that can suit any musical style. From warm and smooth jazz tones to vintage-inspired rock and blues, these pickups offer exceptional clarity, dynamic response, and harmonic richness. The 3-way switch allows you to effortlessly toggle between pickup configurations, while the black plastic pickup frames add a touch of vintage elegance.
The T486 is built to last with top-notch hardware and components. The Gotoh GE101A tailpiece and Tuneomatic GE103B-T-N bridge provide excellent intonation, sustain, and optimal string-to-body coupling. The PingWell RM1239-NV tuners ensure reliable and precise tuning stability. The black plastic pickguard with ivoroid binding adds a classic touch and protects the guitar's top from scratches and pick marks. The nickel hardware perfectly complements the instrument's vintage-inspired look.
With its impeccable craftsmanship, exceptional tone, and stunning aesthetics, the T486 is a guitar that will inspire your creativity and elevate your playing to new heights. It comes complete with a hardshell case to protect your investment and ensure its safety during transport and storage.
In summary, the T486 is a guitar that seamlessly combines vintage charm with modern playability. From its maple neck and ebony fingerboard to the deluxe flamed maple laminate body and premium Seymour Duncan pickups, every detail is carefully designed to provide exceptional tone, versatility, and visual appeal. With its outstanding craftsmanship, reliable hardware, and superb playability, the T486 is the perfect choice for discerning musicians seeking a timeless instrument that delivers both style and substance.
Unlock your full potential and embark on a musical journey with the T486 - a guitar that embodies elegance, versatility, and exceptional performance. Order yours today and experience the perfect harmony of vintage inspiration and modern innovation.