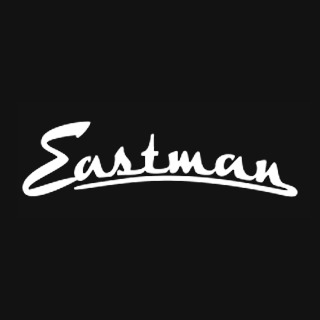 Eastman Antique Varnish | SB59/v - Solid Body - Antique Classic
Lollar Custom Aged/Wound Imperial Humbucker Pickups
The SB59/v is a vintage-inspired masterpiece that combines meticulous craftsmanship with stunning tonal capabilities. With its one-piece mahogany neck, ebony fingerboard, and bone nut, this guitar offers exceptional playability and resonance. The solid flame maple top and one-piece mahogany back/sides contribute to its rich and dynamic tone. Equipped with Lollar Custom Aged/Wound Imperial humbuckers and high-quality hardware, the SB59/v delivers vintage-inspired tones and precise intonation. The antique varnish finish, pearl inlays, and ivoroid binding add an elegant touch. Complete with CTS 500K potentiometers, Sprague Orange Drop capacitors, and a hardshell case, the SB59/v is a true work of art for discerning musicians.
View In Showroom
Request an appointment with one of our team
WAYS TO PAY:

Introducing the SB59/v, a guitar that embodies the timeless essence of vintage craftsmanship and delivers a powerful, soulful tone that will leave you in awe. Handcrafted with meticulous attention to detail, this instrument is a testament to the artistry and dedication of Eastman's skilled craftsmen. Prepare to be captivated by the SB59/v's exceptional playability, exquisite aesthetics, and breathtaking sound.
Let's start with the neck, crafted from a single piece of mahogany. This premium-grade wood provides the perfect balance of strength and resonance, ensuring optimal sustain and a rich, warm tone. The ebony fingerboard, with its 12" radius, offers a smooth playing surface that facilitates effortless bends and precise articulation. The bone nut, measuring 1.68", enhances sustain and tone transfer, while the Jescar FW47104 fretwire ensures superb playability and longevity.
The SB59/v's body is a masterpiece in itself. With dimensions of 13" x 1 7/8", it strikes the perfect balance between comfort and resonance. The solid flame maple top adds visual allure and contributes to the guitar's stunning tonal characteristics, delivering a harmonically rich and dynamic sound. The one-piece mahogany back and sides further enhance the guitar's tonal depth and sustain, making every note sing with warmth and clarity.
The attention to detail is evident in the exquisite binding that adorns both the body and neck of the SB59/v. Crafted from ivoroid, it not only adds a touch of elegance but also enhances the guitar's structural integrity. The pearl crowns inlayed on the ebony fingerboard serve as a visual representation of the instrument's regal pedigree, while the pearl headstock logo reflects the exceptional craftsmanship that goes into every guitar.
The SB59/v is equipped with Lollar Custom Aged/Wound Imperial humbuckers, renowned for their rich, vintage-inspired tone. These pickups deliver a harmonically rich sound with incredible articulation and dynamic range, allowing you to explore a wide spectrum of musical genres with ease. The cream pickup frames add a touch of vintage aesthetic to the overall look of the guitar.
Built to withstand the rigors of professional performance, the SB59/v features high-quality hardware. The Gotoh Relic Series GE101A-NI tailpiece and GE-104B-NI bridge offer precise intonation and sustain, while the Gotoh Relic SD90 tuners ensure smooth and accurate tuning adjustments. The aged nickel hardware not only complements the guitar's vintage appeal but also adds a touch of character.
To enhance your playing experience, the SB59/v is equipped with CTS 500K audio taper potentiometers and Sprague Orange Drop capacitors, providing exceptional control over your tone. The Switchcraft output jack ensures reliable and noise-free connectivity. The Speed Knobs offer smooth and precise control over your volume and tone adjustments.
The SB59/v is meticulously finished with an antique varnish top coat, which not only provides a stunning aesthetic but also enhances the guitar's natural resonance and tonal complexity. The black plastic backplates, along with the aged nickel hardware, complete the vintage-inspired look.
With its exceptional playability, stunning aesthetics, and soul-stirring tone, the SB59/v is a guitar that will inspire and elevate your musical journey. Each instrument comes with a hardshell case, ensuring that your prized possession is protected wherever your music takes you.
In summary, the SB59/v is a testament to the timeless beauty of vintage design and craftsmanship. From its hand-selected tonewoods to its meticulously crafted components, every detail of this guitar has been carefully considered to deliver an exceptional playing experience. Experience the unparalleled sound and craftsmanship of the SB59/v and let your music soar to new heights.