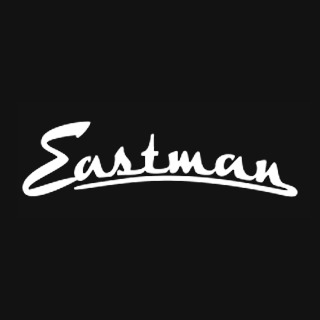 Eastman Thermo Cure Series | E8OM-TC - Natural Thermo Cure
Solid Thermo-Cured Sitka Spruce Top, Solid Rosewood Back & Sides
Introducing the E8OM-TC, a truly exceptional acoustic guitar crafted to redefine your musical experience. With its exquisite specifications including a mahogany neck, ebony fingerboard, and hand-carved scalloped X bracings, this guitar delivers unparalleled performance and tonal richness. Featuring a solid Sitka spruce top, solid rosewood back/sides, and elegant details like pearl headstock logo and abalone snowflake inlays, the E8OM-TC is a visual delight as well. With its precise tuning, comfortable playability, and a hardshell case for protection, this masterpiece is ready to inspire musicians of all levels. Elevate your performance with the extraordinary E8OM-TC.
View In Showroom
Request an appointment with one of our team
WAYS TO PAY:

Introducing the E8OM-TC, a masterpiece crafted to redefine your acoustic guitar experience. With its exceptional specifications, this guitar delivers unparalleled performance and unmatched elegance. The neck material, made of exquisite mahogany, provides a warm and resonant tone, while the ebony fingerboard ensures smooth playability and adds a touch of sophistication.
Designed with precision, the E8OM-TC features a 12" fingerboard radius and a traditional even "C" neck profile, offering a comfortable grip for hours of effortless playing. The bone nut, measuring at 1 3/4", contributes to enhanced sustain and clarity, allowing every note to shine with brilliance. The 20 Jescar-FW43080 fretwire ensures optimal intonation and durability, ensuring that your playing is precise and reliable.
Crafted with meticulous attention to detail, this guitar boasts a solid Sitka spruce body top, known for its balanced and dynamic sound. The solid rosewood body back and sides further enhance the tonal richness, providing a full-bodied and resonant sound projection. The hand-carved scalloped X bracings contribute to the guitar's exceptional responsiveness, allowing for a wide dynamic range and incredible tonal versatility.
The E8OM-TC is not only a sonic masterpiece but also a visual delight. Adorned with classic features such as a pearl headstock logo, herringbone binding, and an abalone snowflake inlay, this guitar exudes elegance and sophistication. The white side dot colour offers easy reference while playing, enhancing your performance on stage or in the studio. The ebony bridge pins, tortoise shell pickguard, and nickel hardware complete the guitar's exquisite aesthetics.
Equipped with open-gear PingWell V93N 3+3 tuners, the E8OM-TC ensures precise and stable tuning, allowing you to focus on your music without any distractions. The D'Addario XT Phosphor Bronze strings deliver a rich and vibrant tone, while the dual-acting truss rod enables easy adjustment of the guitar's neck relief, ensuring optimal playability in any environment.
Delivered with a hardshell case and a 4mm truss rod wrench, the E8OM-TC is ready to accompany you on your musical journey, providing ultimate protection and convenience. Whether you're a professional musician or an enthusiastic beginner, this guitar is a true masterpiece that will inspire your creativity and elevate your performance to new heights. Experience the extraordinary with the E8OM-TC and unlock a world of musical possibilities.