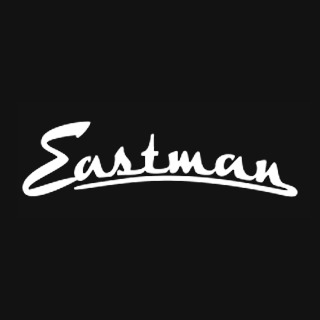 Eastman Traditional Series | E20OOSS - Sunburst
Solid Adirondack Spruce Top, Solid Rosewood Back & Sides
Experience the exceptional craftsmanship and timeless beauty of the E20OOSS acoustic guitar. With its solid Adirondack spruce top, solid rosewood back and sides, and hand-carved scalloped X bracing, it delivers rich and well-balanced tones. The mahogany neck, ebony fingerboard, and even "C" neck profile provide a comfortable playing experience. The herringbone binding, pearl inlays, and firestripe pickguard add elegance and vintage appeal. Equipped with reliable hardware and accompanied by a hardshell case, the E20OOSS is ready to inspire your musical journey.
View In Showroom
Request an appointment with one of our team
WAYS TO PAY:

Introducing the E20OOSS acoustic guitar, a true masterpiece that combines timeless design with exceptional craftsmanship. Built to inspire and captivate, this instrument is a perfect companion for musicians who demand uncompromising quality and performance. With its exquisite tonewoods, impeccable construction, and attention to detail, the E20OOSS stands out as a true gem in the world of acoustic guitars.
The E20OOSS features a solid Adirondack spruce top, renowned for its exceptional responsiveness and rich tonal character. This top wood, combined with the solid rosewood back and sides, creates a harmonically rich and well-balanced sound that is sure to enchant both players and listeners alike. The hand-carved scalloped X bracing further enhances the guitar's tonal complexity, allowing for excellent projection and dynamic range.
Crafted with precision, the mahogany neck and ebony fingerboard provide a comfortable playing experience. The traditional even "C" neck profile and 12" fingerboard radius ensure a familiar feel and effortless playability, making it a joy to explore different playing styles and techniques. The bone nut and 20 Jescar-FW43080 fretwire contribute to excellent sustain and clarity, allowing each note to ring out with precision.
The E20OOSS boasts timeless aesthetics with its classic rosette, pearl headstock logo, and elegant pearl dot inlays. The herringbone binding adds a touch of sophistication and complements the guitar's overall design. The white side dot markers offer easy visibility and reference points, ensuring accurate and confident playing.
Equipped with a rosewood bridge and bone saddle, the E20OOSS delivers superior string-to-body transfer and optimal intonation. The 2-5/32" string spacing provides ample room for fingerpicking and intricate playing techniques. The nickel hardware adds durability and a touch of elegance to the instrument's appearance.
With meticulous attention to detail, the E20OOSS is finished with a high-gloss finish on the body top, back, and sides, showcasing the natural beauty of the tonewoods. The firestripe pickguard adds a vintage touch while providing protection for the guitar's top.
The E20OOSS comes with reliable and secure transportation in a hardshell case, ensuring that your instrument is protected wherever your musical journey takes you. Additionally, a 4mm truss rod wrench is included for convenient adjustments and maintenance.
In summary, the E20OOSS acoustic guitar is a testament to Eastman's commitment to quality and excellence. From its exceptional tonal character to its stunning aesthetics, every aspect of this instrument is crafted to inspire and elevate your musical expression. Whether you're a seasoned professional or an aspiring musician, the E20OOSS will be your trusted companion on stage, in the studio, or at home. Discover the beauty of the E20OOSS and unleash your musical potential like never before.