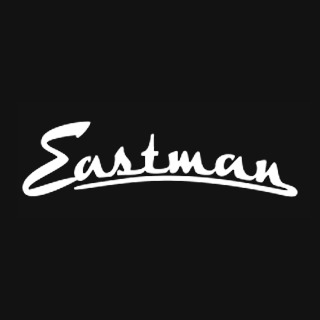 Eastman Traditional Series | E20OO - Natural
Solid Adirondack Spruce Top, Solid Rosewood Back & Sides
Experience the versatility and exceptional performance of the E20OO acoustic guitar. With its compact size, hand-carved scalloped X bracing, and solid Adirondack spruce top, it delivers outstanding tone and responsiveness. The solid rosewood back and sides add warmth and depth to your playing. Featuring stunning aesthetics, including abalone snowflake inlays and herringbone binding, it exudes elegance. Equipped with an ebony bridge, bone saddle, and nickel hardware, it ensures optimal playability. The E20OO comes with a hardshell case and truss rod wrench. Unleash your musical creativity with this remarkable instrument.
View In Showroom
Request an appointment with one of our team
WAYS TO PAY:

Introducing the E20OO acoustic guitar, a compact powerhouse with exceptional tone and playability. Crafted with precision and meticulous attention to detail, this instrument is designed for musicians who seek versatility and outstanding performance. Whether you're a singer-songwriter, a fingerstyle virtuoso, or an on-the-go performer, the E20OO is the perfect companion for your musical endeavours.
The E20OO features a mahogany neck and an ebony fingerboard, delivering a smooth and comfortable playing experience. With a traditional even "C" neck profile and a 12" fingerboard radius, it offers a familiar and ergonomic feel, allowing for effortless chord changes and intricate fingerstyle techniques.
At the heart of the E20OO is its hand-carved scalloped X bracing, meticulously crafted to optimise the guitar's responsiveness and tonal complexity. The solid Adirondack spruce top produces a remarkable dynamic range, with clear articulation and a balanced tonal palette. The solid rosewood back and sides contribute warmth and depth to the instrument's sound, providing a rich and full-bodied tone.
The E20OO boasts stunning aesthetics, featuring a classic rosette, pearl headstock logo, and exquisite abalone snowflake inlays. The herringbone binding adds a touch of elegance and visual appeal, further enhancing the guitar's overall charm. The white side dot markers offer convenient reference points, ensuring precise and accurate playing.
Equipped with an ebony bridge and bone saddle, the E20OO ensures optimal string-to-string separation and exceptional resonance. The 2 3/8" string spacing provides ample room for fingerpicking and intricate playing styles. The nickel hardware adds durability and a touch of sophistication to the guitar's aesthetic.
The E20OO is designed for exceptional playability and longevity. The dual-acting truss rod allows for precise adjustments, ensuring ideal neck relief and action. The 20 Jescar-FW43080 fretwire provides smooth and comfortable fretting, while the 24.9" scale length and 1 13/16" bone nut offer comfortable playability for a variety of playing styles.
Included with the E20OO is a hardshell case, providing secure and reliable protection for your instrument wherever you go. Additionally, a 4mm truss rod wrench is included for convenient adjustments and maintenance.
In summary, the E20OO acoustic guitar is a testament to the craftsmanship and dedication of Eastman's skilled artisans. Its compact size, exceptional tone, and remarkable playability make it an ideal choice for musicians seeking a versatile and expressive instrument. Whether you're performing on stage, recording in the studio, or simply playing at home, the E20OO will inspire you to create and explore new musical horizons. Elevate your musical journey with the remarkable E20OO acoustic guitar.