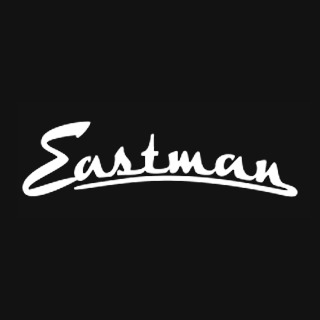 Eastman Traditional Series | E10SS - Sunburst
Solid Adirondack Spruce Top, Solid Mahogany Back & Sides
Introducing the E10SS guitar, a masterpiece of craftsmanship and performance. With a mahogany neck, ebony fingerboard, and hand-carved scalloped X bracing, it delivers exceptional tone and projection. The solid Adirondack spruce top and mahogany back/sides add warmth and depth to the sound. The elegant design features a classic rosette, pearl inlays, and ivoroid binding. Equipped with an ebony bridge, bone saddle, and nickel hardware, it offers precise playability. The E10SS comes with a hardshell case and truss rod wrench. Discover a guitar that inspires and delights, perfect for musicians of all levels.
View In Showroom
Request an appointment with one of our team
WAYS TO PAY:

Introducing the E10SS, a guitar that combines exceptional craftsmanship with outstanding performance to deliver an unparalleled playing experience. Crafted with precision and attention to detail, this instrument is designed to meet the demands of discerning musicians and enthusiasts alike.
The E10SS features a neck made from high-quality mahogany, providing a warm and resonant tone that is perfect for a wide range of musical styles. The ebony fingerboard offers a smooth and responsive playing surface, allowing for effortless navigation across the fretboard. With a comfortable 12" radius and a traditional even "C" profile, the neck of the E10SS ensures optimal playability and comfort, making it a joy to play for extended periods.
One of the standout features of the E10SS is its hand-carved scalloped X bracing, which enhances the guitar's tonal response and projection. This meticulous bracing pattern allows the solid Adirondack spruce top to resonate freely, resulting in a rich and dynamic sound that is both powerful and nuanced. The solid mahogany back and sides further contribute to the guitar's balanced tonal character, adding warmth and depth to the overall sound.
Designed for precision and stability, the E10SS is equipped with an ebony bridge and bone saddle, ensuring optimal transfer of string vibrations and enhancing the guitar's sustain and resonance. The 2-5/32" spacing between the strings offers comfortable string-to-string separation, allowing for precise fingerpicking and chord voicings.
The E10SS showcases elegant aesthetics with a classic rosette, pearl headstock logo, and pearl dot inlays. The ivoroid binding on the top and back adds a touch of sophistication to the guitar's appearance, while the firestripe pickguard enhances its vintage-inspired charm. The nickel hardware provides durability and a tasteful aesthetic appeal, complementing the overall design of the instrument.
In terms of playability, the E10SS delivers exceptional performance. The dual-acting truss rod allows for precise adjustments, ensuring optimal neck relief and action. The 20 Jescar-FW43080 fretwire provides smooth and comfortable fretting, allowing for effortless string vibrato and accurate intonation. The 24.75" scale length and 1 11/16" bone nut offer a familiar feel and comfortable string spacing, accommodating a variety of playing styles.
The E10SS comes complete with a hardshell case, offering reliable protection for your instrument, whether you're on the road or storing it at home. Additionally, the package includes a 4mm truss rod wrench, allowing for convenient adjustments to suit your personal preferences.
In summary, the E10SS is a guitar that combines exceptional craftsmanship, superior materials, and thoughtful design to deliver a remarkable playing experience. With its rich and dynamic tone, comfortable playability, and elegant aesthetics, this instrument is a true masterpiece that will inspire musicians and collectors alike. Whether you're a seasoned professional or an aspiring guitarist, the E10SS is the perfect companion for your musical journey.