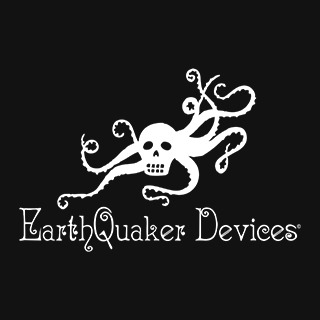 EarthQuaker Devices Tentacle | Analogue Octave Up
No Nonsense Octave Taken From The Hoof Reaper Pedal
A super good-looking analogue octave up with no controls to worry about. This is the same octave circuit that is featured in the Hoof Reaper pedal - now in a standalone unit due to popular demand.
View In Showroom
Request an appointment with one of our team
WAYS TO PAY:

Hello champ! The Tentacle is a classic analogue octave up effect. It is the very same octave from EarthQuaker Devices' beloved Hoof Reaper pedal. They got so many requests to make this a stand-alone unit that they just had to make it a reality. You can now add an excellent, swelling octave up to anything your heart desires!
Pair it with your favourite fuzz, strap on a headband and unleash your inner Jimi Hendrix. Put it in front of another octave up and blow your amps mind. Throw it in the effects loop of a delay and marvel at what happens (then tell us, we'd like to know too).
What's better? It has no controls! Nothing to worry about at all here, just hit the switch and go for it.
The Tentacle is an analogue octave up, the effect will become much more pronounced when using your neck pickup and playing above the 12th fret. To get the most pronounced octave, place the Tentacle as close to the front of your signal chain as possible.