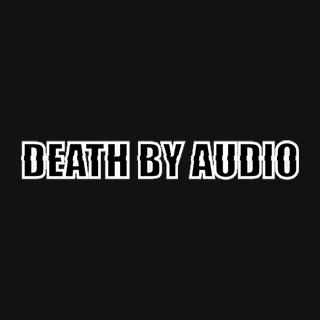 Death By Audio Apocalypse | Sustaining Overdriver w/EQ
Fuzz To The Next Level
Twin-T Scoop: A circuit adding bass and treble simultaneously. Quieter volume than the rest.
War Fuzz: A very full and dynamic distortion with rich harmonics and sustain.
Dual J-FET: Similar to the War Fuzz setting using dual J-FETs to get its sound.
Octave Rect: Sums the bottom and top halves of a waveform to create an octave up.
Gain x1000: The gain is cranked super high on this post amp causing erratic results.
View In Showroom
Request an appointment with one of our team
WAYS TO PAY:

The Apocalypse is Death By Audio's jack-of-all trades fuzz pedal. After being dramatically overdriven, the signal is routed to a selectable post-amplifier. The user can toggle through its five signal paths and choose their desired apocalyptic sound. To further refine it, control the sweepabale frequency equalizer and design your tone to your liking.
Use this pedal as a boost for solos, an amp simulated recording DI, your main sound, a bass blitzer, or run anything into it you want to beef up, blast out, or supercharge.