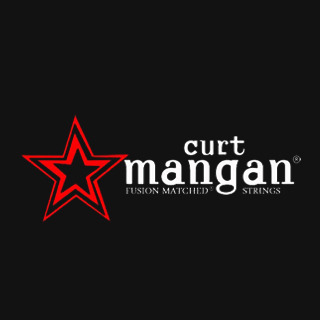 Curt Mangan Nickel Wound Electric Guitar Strings | 9-42
9 11 16 24w 32 42
Curt Mangan strings takes pride in being a small company dedicated to big tone. Based in Cortez, Colorado in the US of A, they build over 700 top quality single strings, along with 250 packages sets for all manner of instruments.
The list of artists that use these strings is quite something but some of the best known names would be Allen Hinds, Bryan Adams and friends of ours Owen Barry and Matt Schofield.
All we can say about them is they're well worth a try, get a set on your guitar and we're sure you'll see what the fuss is about.
View In Showroom
Request an appointment with one of our team
WAYS TO PAY:

Nickel wound guitar strings are made by winding nickel-plated steel wire around a tin-plated, high-carbon steel core wire. Nickel wound guitar strings have a very balanced tonal response with sparkling highs, clear mid-range and defined bass.

Curt Mangan guitar strings have an overall length of 43 inches with winding to 38.5 inches. All Curt Mangan guitar strings are made with USA made wire.