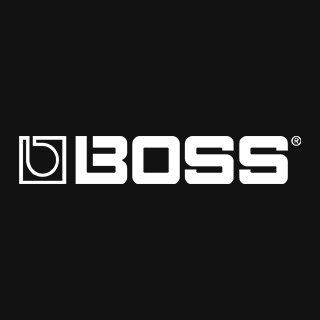 BOSS KATANA-MINI | Guitar Amplifier
Serious Rock DNA In A Compact, Battery-Powered Amp
Great Katana tone in a highly portable amp
Rich, full sound that far exceeds other amps in its class
Authentic multi-stage analog gain circuit and three-band analog tone stack
Three versatile amp types: Brown, Crunch, and Clean
Built-in tape-style delay for warm ambience
Aux input for jamming with music from a smartphone
Phones/recording output with cabinet voicing
Runs on six AA-size batteries or optional AC adapter
View In Showroom
Request an appointment with one of our team
WAYS TO PAY:

The BOSS Katana range of amps have been met with great reviews right across the board, and with the release of the Katana-Mini, a portable battery powered version, its reputation has been enhanced even further.
Inspired by the flagship BOSS Waza amp, the Katana-Mini features all analogue input circuitry for multiple gain stages that drive 3 classic sound settings. Offering the same gain approach found in high end stacks, the sound quality is just incredible.
Equipped with a full 3 band EQ, you get total control over your tone via the natural sound shaping found in the bass, mid and treble controls. A built in tape style delay offers the chance to texture your sound with lush echoes and slap back. Features like this you just don't find on other battery powered practice amps!
Weighing under three pounds it is easily transported and ready to play anytime, any place. With an aux input you can use the Katana-Mini to plug in your phone or iPad and play along with your favourite tracks, while the recording output allows you to connect to recording software and get your songs down in your preferred DAW!
This incredible little piece of kit is packed full of killer features, it's the perfect companion for all levels of player!