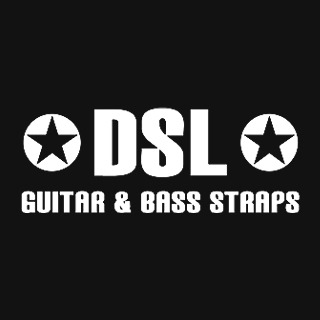 DSL Premium Straps | 2.5" Padded Garment - Black/Black
Handmade In Australia From Highest Quality Genuine Medium-Weight Double Stitched Leather w/Foam Padding
The DSL Premium Padded Garment Leather Strap is a top-notch accessory designed for musicians seeking ultimate comfort and durability. It features a unique 15mm foam padding strategically placed to provide exceptional weight absorption and playing comfort. Handmade in Australia with the finest leather, it combines tough, medium-weight top leather with soft, full-grain garment leather backing. Double stitching ensures longevity, and it's easily adjustable for a perfect fit. This strap is the ideal choice for discerning musicians who demand both quality and comfort.
View In Showroom
Request an appointment with one of our team
WAYS TO PAY:

The DSL Premium Padded Garment Leather Strap is designed with the utmost comfort and durability in mind. This exceptional strap features a unique 15mm foam padding strategically inserted between the top and backing, precisely in the "sweet spot" that spans from the back shoulder-blade to the front shoulder. This ingenious design not only effectively absorbs the weight of your instrument but also provides a remarkable suspension system, offering you unparalleled playing comfort for those long gigs or practice sessions.
Crafted with meticulous care, each DSL GEG strap is a product of true craftsmanship, handcrafted in Australia. The leather used is of the highest quality, carefully sourced to ensure both durability and aesthetics. The top section of the strap is constructed from sturdy yet supple medium-weight leather, offering reliability that will stand the test of time. On the other side, the backing is made from luxurious full-grain garment leather, providing an extra level of comfort that musicians truly appreciate.
To ensure longevity, all leather components are double stitched, enhancing the strap's strength and resilience. For practicality, a classic tough interweave tail is thoughtfully integrated, allowing for easy adjustment of the strap's length to suit your preference. With the DSL Premium Padded Garment Leather Strap, you're not just getting a strap; you're investing in a top-tier accessory that combines quality, comfort, and durability.