PRS SE John Mayer Silver Sky Dragon Fruit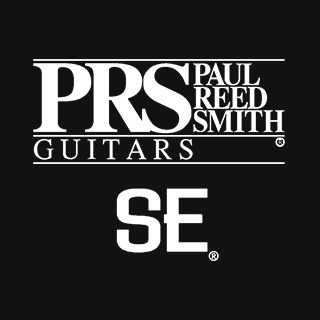 PRS SE John Mayer Silver Sky Dragon Fruit
The PRS SE Silver Sky is a familiar iteration of the original Silver Sky model, delivering a killer tone with awesome playability at a consumer-friendly price point. The original Silver Sky was based around John and Paul's favourite elements from their own vintage '63 and '64 guitars. Those ideals have certainly not been lost and are visible all over the SE model as its loaded with the instantly recognisable PRS magic, creating a brilliant reimagining of the classic vintage single coil guitar
View In Showroom
Request an appointment with one of our team
WAYS TO PAY:

John Mayer has a reputation for being a bit of a stickler for killer tone, and as a multi Grammy Award winner and heir to the modern blues throne, you wouldn't expect anything less. Although he might be a long time Fender user, his association with PRS has spawned a duo of delicious Super Eagles and the monster tone machine J-Mod amp. 2018 bought us the incredible John Mayer Silver Sky and now for 2022 we are proud to present the PRS SE Silver Sky!
The PRS SE Silver Sky is a familiar iteration of the original Silver Sky model, delivering a killer tone with awesome playability at a consumer-friendly price point. The original Silver Sky was based around John and Paul's favourite elements from their own vintage '63 and '64 guitars. Those ideals have certainly not been lost and are visible all over the SE model as its loaded with the instantly recognisable PRS magic, creating a brilliant reimagining of the classic vintage single coil guitar
With a Poplar body, it offers a traditional and supremely comfortable playing experience, finished in the all new Dragon Fruit colour option it looks super slick. Its well balance and features the signature PRS lower horn scoop, allowing for great access up the neck.
The 22 fret bolt on Maple neck has a 25.5" scale length, slightly flatter 8.5" radius and a slimmer 41mm nut width. With a Rosewood fingerboard, which has small bird inlays, it offers a classic feel. The classic PRS headstock has been reversed on the Silver Sky to give some extra clearance on the underside of the nut, it offers great tuning stability and an exclusive look to this signature model.
The trio of single coils have been designed to provide the same vintage and glassy tone associated with late 60s single coil guitars. The 635JM S set is smooth sounding and incredibly touch sensitive. These precision engineered single coils are everything you would expect a tone junkie like Mayer to dig.
To complete this awesome guitar there is a 2-Point Steel Tremolo system which helps to provide brilliant tuning stability and a set of vintage style tuners.
Complete with a high quality PRS gigbag, the PRS Silver Sky is a real player's guitar, whether you are in the studio or on the stage, this guitar will deliver the goods!