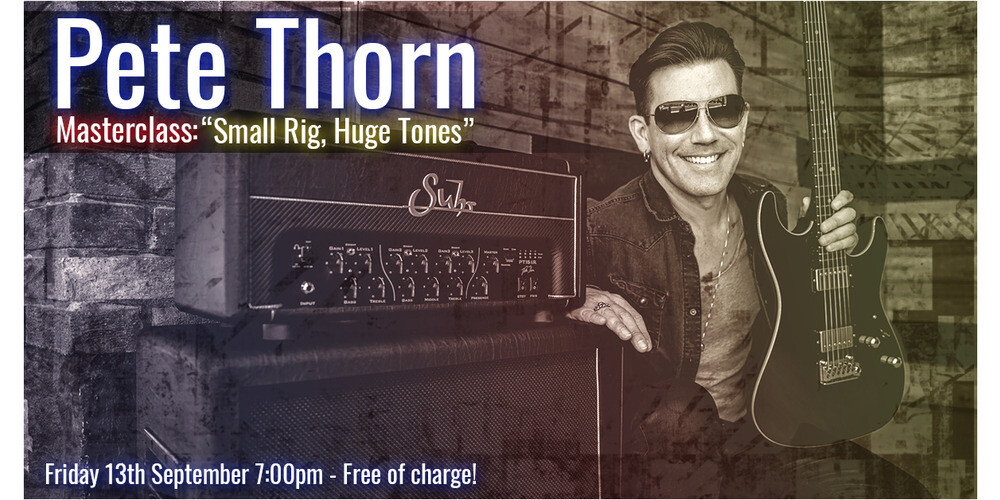 Return of Pete Thorn - 13th September
We're super excited to announce that recording artist and Suhr expert Pete Thorn will be returning to Peach on Friday 13th September.
"Small Rig, Huge Tones" is Pete's new masterclass and focuses mainly on his brand new signature amp, the PT-15.
Entry is free and doors open at 7pm in the Peach Saloon.
If you're interested, drop us a Facebook message or email info@peachguitars.com, or call us on 01206 765777 to get on the guest list.
We really loved Pete's last masterclass here, and on top of an incredibly knowledgeable chap about all things recording, he's a blisteringly good player, and to round it off, a thoroughly nice bloke too, we're all really excited for his return. Get in touch and come join us on the night!