PRS Silver Sky at Peach Guitars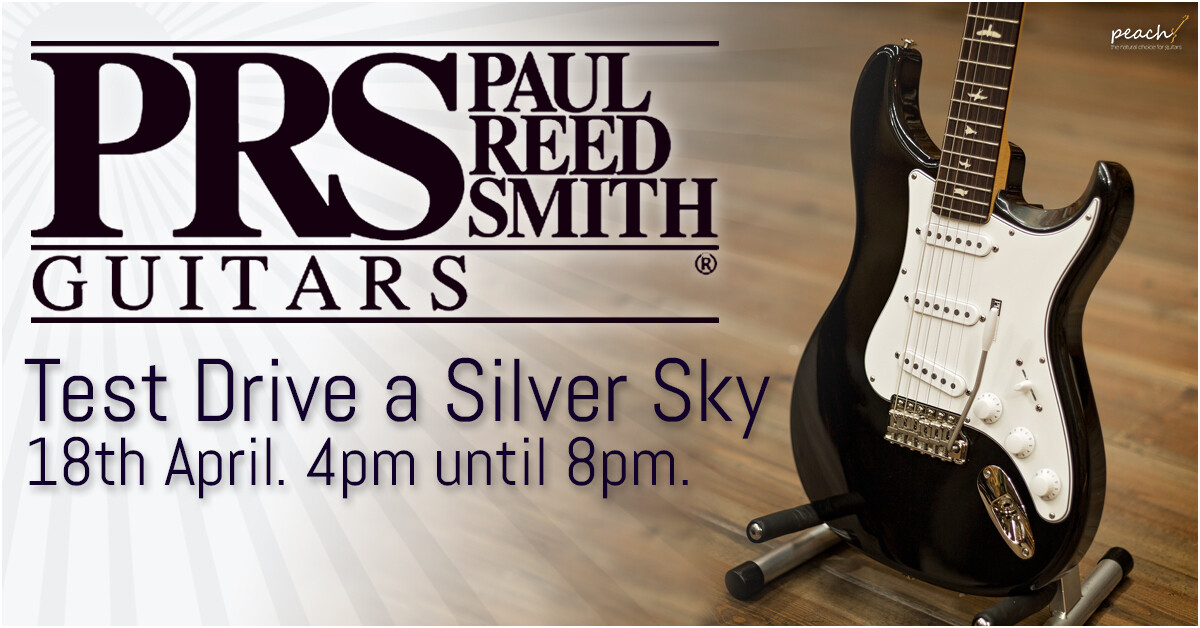 The PRS Silver Sky is the most talked about guitar on the planet right now, with everybody seeming to have an opinion, it's the most divisive guitar of recent times. The shared vision of Paul Reed Smith and John Mayer, the Silver Sky is a modern reimagining of the classic vintage single coil guitar.
We were fortunate enough to get our hands on one recently and there is no denying that PRS have achieved exactly what they set out to, but with such high demand and relatively low production numbers, it's going to be a little while before you can try one out in store.
However, on Wednesday 18th April from 4:00pm-8:00pm, we will have a Silver Sky right here at Peach Guitars! This is the perfect chance to get your hands on the most hotly anticipated guitar around; you can sit down and put it through its paces while getting the low down from the experts at PRS who will be in store to answer any questions.
There's no need to reserve a space just pop in store anytime from 4:00pm on the 18th and see what all the hype is about!