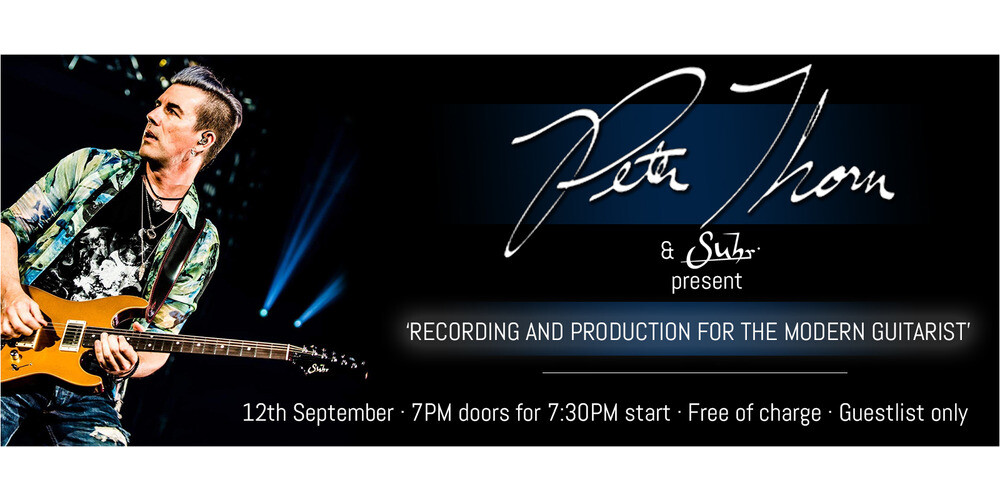 Pete Thorn Clinic w/ Suhr. 'Recording & Production for the Modern Guitarist.'
12 September at 7pm doors, for 7:30pm start.
An upcoming clinic that's bound to be very informative, we're very excited to be hosting world renowned guitar nerd, session guitarist, product reviewer, and recording artist Pete Thorn in conjunction with the good folks over at Suhr.
This clinic will be running over Pete's methods and processes and demonstrate Pete's recording/songwriting/production process from beginning to end.
As usual with our events, we're putting this on free of charge, however we do require confirmation of attendance, so if you want a place get in touch by email or Facebook message us.