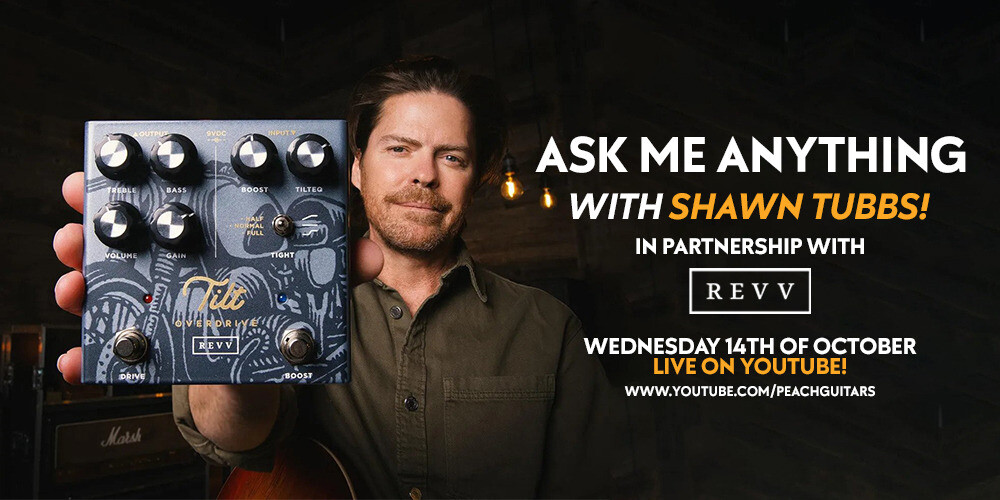 Peach Guitars | Shawn Tubbs live in the Peach Studio
Want some light, enjoyable and super interesting guitar tone insight to break up the monotony of a Wednesday afternoon? Of course you do, so get your diary out and make a note to tune in to our YouTube live stream on Wednesday the 14th September! (time to be confirmed)
We have the one and only Shawn Tubbs, session player and YouTube extraordinaire, live in the Peach Guitars studio!
Shawn will be hanging out with John and discussing all things tone, as well as diving into his professional history, his relationship with Revv and his brand new Tilt pedal!
We're also going to be fielding questions from you guys, so if there is anything that you'd love to ask Shawn, either drop an email to ryan@peachguitars.com, head to our facebook post here and put your question in the comments or send us a DM on Instagram. We'll be giving away prizes for the best questions so get yours in now!