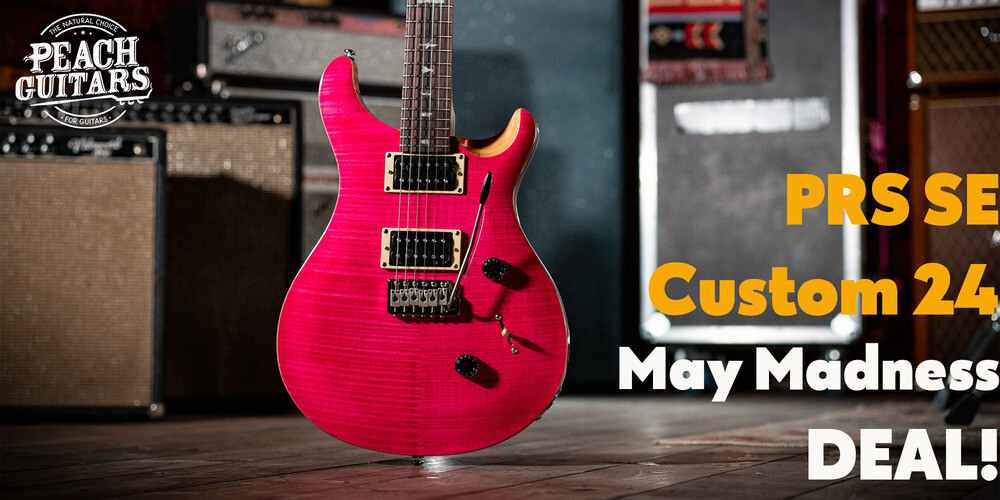 Peach Guitars | PRS SE Custom 24 Bonnie Pink deal!
Fancy a deep dive into one of the incredible guitars we've got up for grabs in our May Madness sale? Thought so, we've picked out an absolute banger to start with and we think you're going to love it!
Introducing the deliciously vibrant PRS SE Custom 24 in Bonnie Pink. You guys know how highly we think of the PRS SE range, we're big fans and we've been singing their praises for years, and somehow they just keep getting better and better!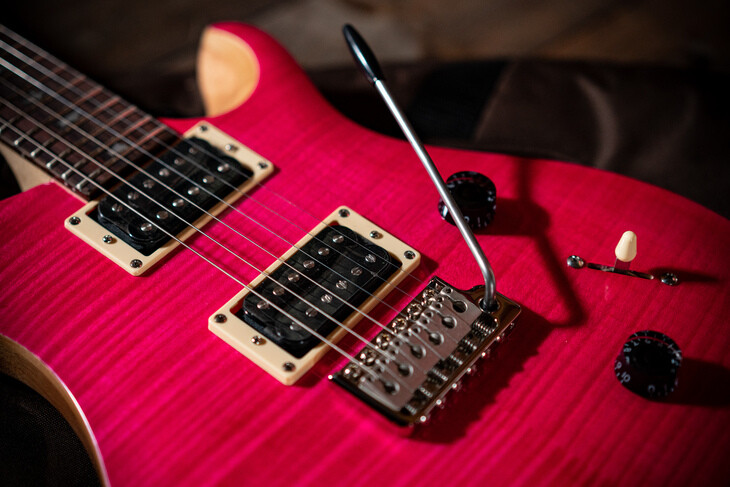 The SE Custom 24 from PRS is a modern classic, combining the original, iconic PRS design ideals but in a more affordable "Student Edition" format. This versatile guitar has been played by international touring artists, gigging musicians, and an army of aspiring players. It offers the PRS attitude towards quality and detail but a fraction of the Core Line cost.
The SE Custom 24 boasts a carved maple top with a flame maple veneer, the perfect tonal companion to the rich and resonant mahogany body. The combination of these woods gives the guitar a balanced tone that is perfect for a wide range of styles. PRS are known for their vibrant and often flamboyant finishes, and this Bonnie Pink fits the requirement just perfectly!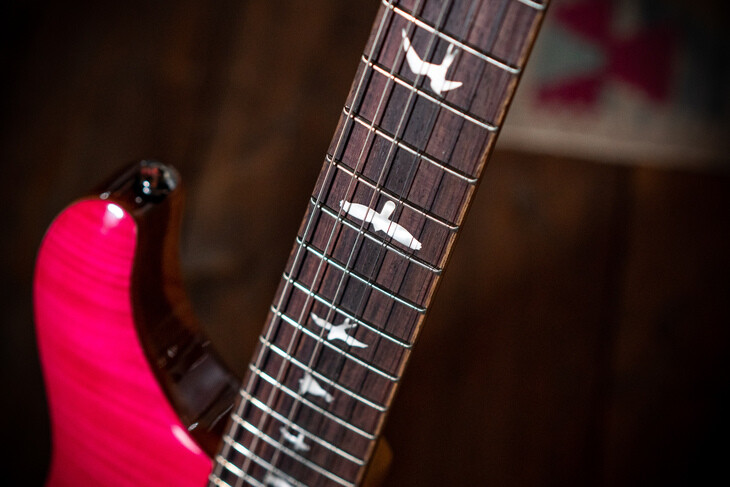 With a wide thin maple neck, that is incredibly comfortable, and a rosewood fretboard, you get a time tested tonal pairing that never fails to impress. Adorned with bird inlays that add to the guitar's classic aesthetic, this has all the flavour of a Core Line.
One of the most remarkable things about the SE Custom 24 is its sound. The guitar is equipped with 85/15 "S" pickups that provide a wide array of tones. The pickups are paired with a volume, push/pull tone control, and a 3-way blade pickup selector. This combination of features makes it easy for the player to dial in the perfect tone for any situation.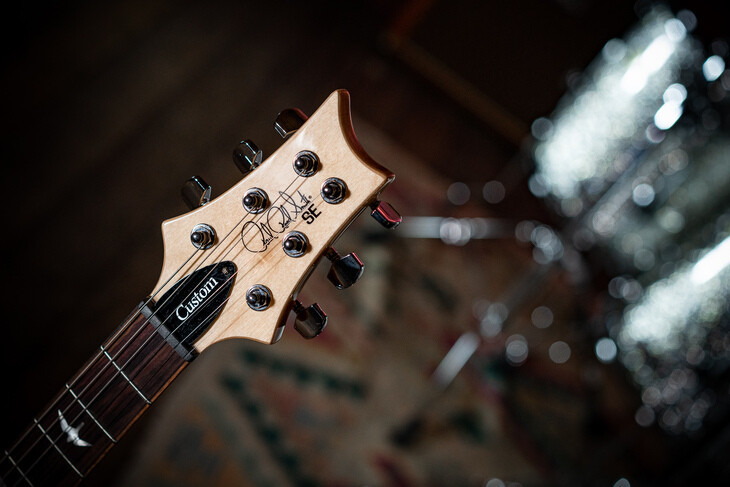 Built to withstand the rigours of the road, the PRS SE Custom 24 is the perfect choice for gigging musicians. Whether you are playing in a smoky club or on a big stage, the SE Custom 24 will deliver the goods every time.
Who wouldn't want one of these in their collection? I mean, just look at it!
We've got a huge selection of incredible gear in our May Madness sale, so if the PRS SE Custom 24 didn't do it for you, don't fear, there's sure to be something else!
As always, you can buy with confidence from Peach Guitars. From meticulously inspecting each piece of equipment, professionally setting up each guitar, tracking every package, and delivering the best after-sales customer service, our team will do our best to make you feel welcome and offer genuine, professional advice.