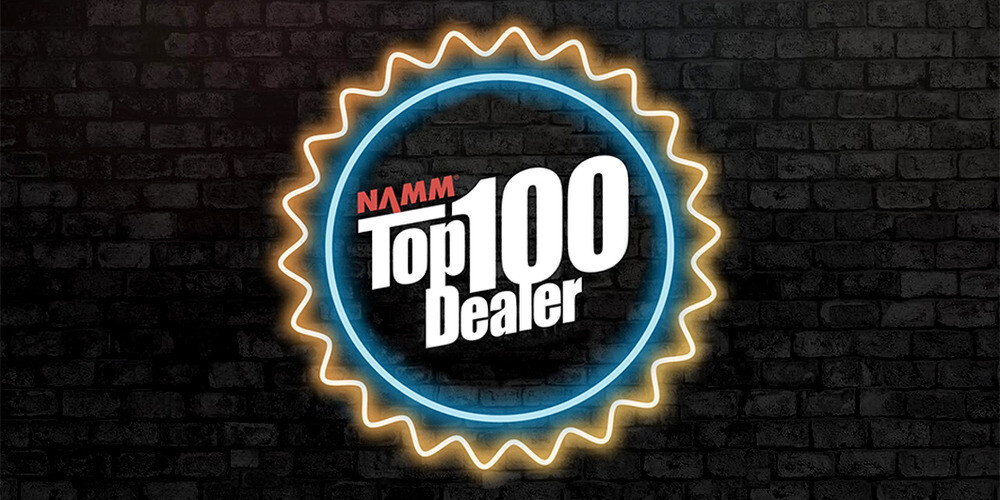 Peach Guitars | NAMM Top 100 Awards
Peach Guitars are delighted to announce that we have been selected once again as one of the NAMM Top 100 Dealers for 2021. After finishing in the Top 3 for the prestigious "Customer Choice" Award in 2020, we're super proud to again be featured as a Top dealer!
Now in its 11th year, these annual awards, dubbed the retail Oscars, honour retailers who demonstrate exceptional commitment to their stores, communities and customers and share a vision for creating a more musical world.
We are so grateful and incredibly proud of our selection, especially in what has been a highly unusual and testing year! We are one of only 2 UK representatives and only 3 in Europe.