Nick Johnston live at Peach
Yesterday the Peach Saloon played host to one of modern guitars most exciting players, progressive virtuoso Nick Johnston. Nick sat down with John in the studio for a chat about his history with Schecter, his creative process and his preference for the Mesa Boogie Triple Crown. Keep an eye for the video interview that will be on our YouTube channel shortly.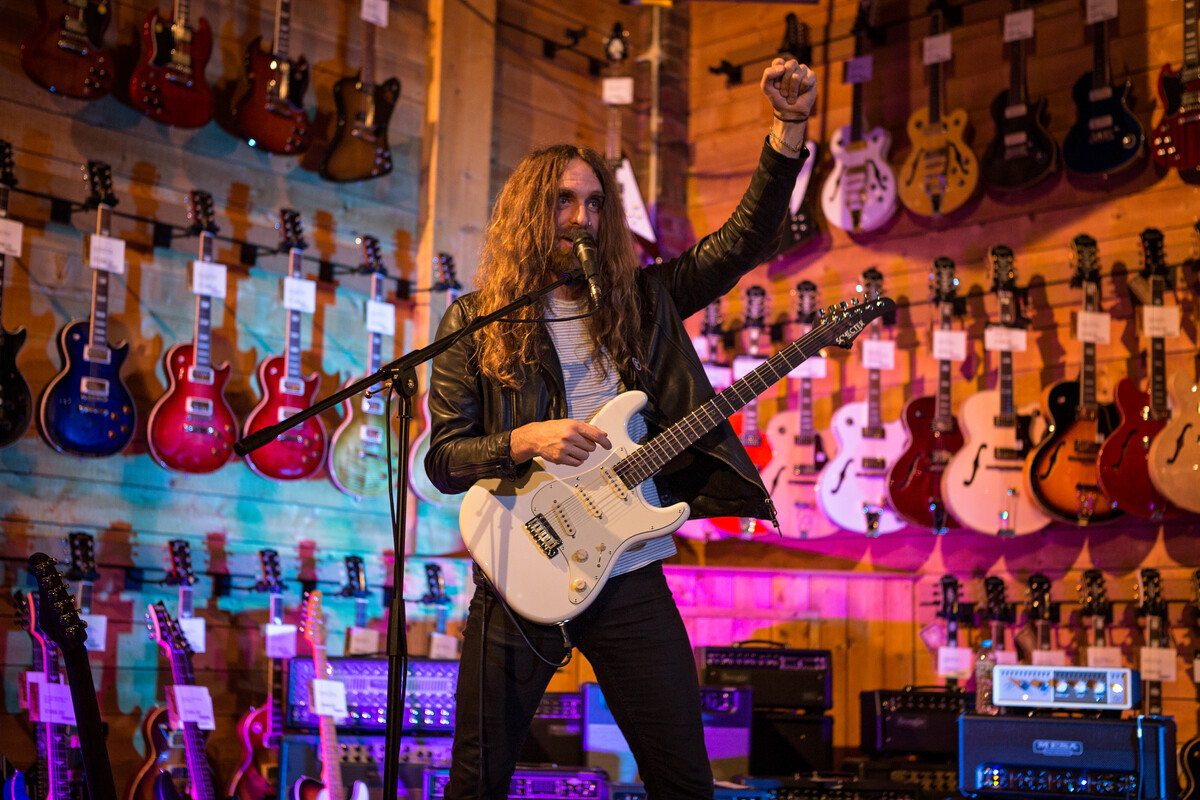 In the evening Nick hit the Peach Stage, armed with his latest Schecter Custom Shop Nick Johnston Traditional, he blew us away with his mesmerising technical ability. It was an absolute master class and so inspiring to watch, Nick is such a fluid and precise player, it was a pleasure to watch him up close. With nothing more than a Schecter and a Triple Crown, it sounded incredible, the highlight being a couple of tracks of Nick's last album "Remarkably Human". This powerhouse album is a genre blending instrumental masterpiece, a real marker in the progressive instrumental game.
Aside from some killer playing, Nick offered some insight into his approach towards song construction and melody and spoke in detail about his awesome Schecter Custom Shop Signature models.
It was a great night and we hope everybody who attended enjoyed it as much as we did. A huge thanks to Nick and the guys from Schecter and our distributors Westside for helping us put on such a great event.