NAMM 2018: Fender American Original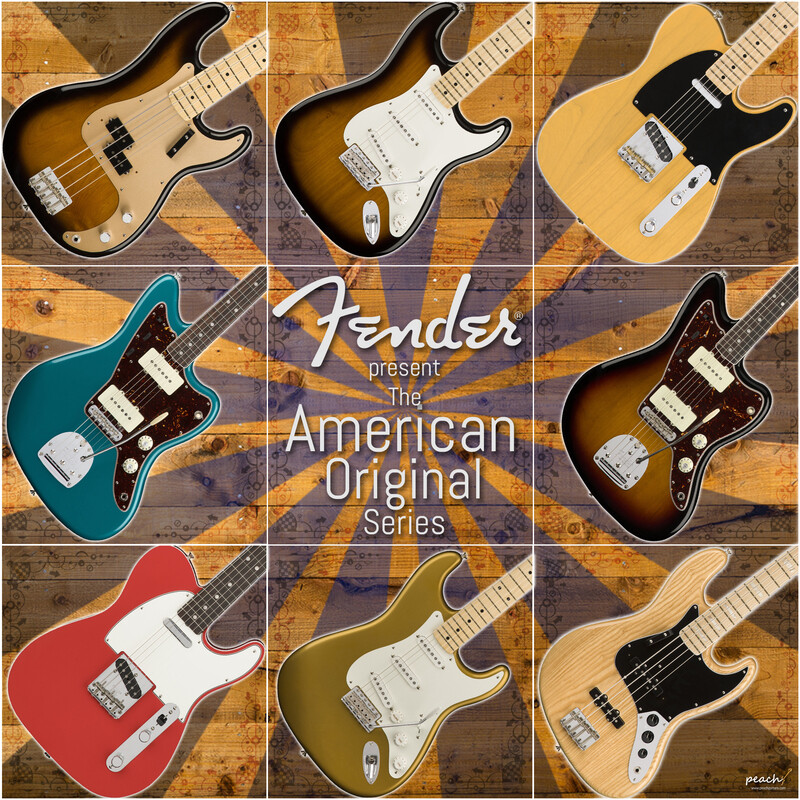 With NAMM 2018 just around the corner, the excitement is building with the promise of some super tasty new gear for us to sink our teeth in to! A real highlight in the industry calendar, NAMM is the place to be to check out the latest and greatest offerings from all your favourite brands ahead of their official release.
One line that has already caught our attention is the new Fender American Original series. Fusing the very best Fender designs from the '50s, '60s and '70s with distinct, modern features that improve playability and comfort, these little beauts are just oozing with that vintage Fender mojo.
Instead of focusing on specific years, as they have in the past, Fender have taken the generation defining features of each individual decade and crafted a series of era spanning powerhouses! So if you are looking for the vintage appeal of a '60s Jazzmaster but with a modern neck profile and switching, the American Original is the way to go. With wax potted pickups, nitro cellulose finishes and vintage style hard cases on offer, what was previously only available via the Fender Custom Shop is now up for grabs for under £2k.
The range features the very best Strats, Telecasters, Jazzmasters and Jaguars as well as Precision and Jazz basses to make this a one stop shop for all your vintage inspired needs.
We can't wait to get our hands on them!