Martin guitars at NAMM
Martin are the seen as the elder statesman of acoustic guitar design, the original and in many ways, the best, their guitars are played by the world's elite including Eric Clapton, John Mayer and Tommy Emmanuel.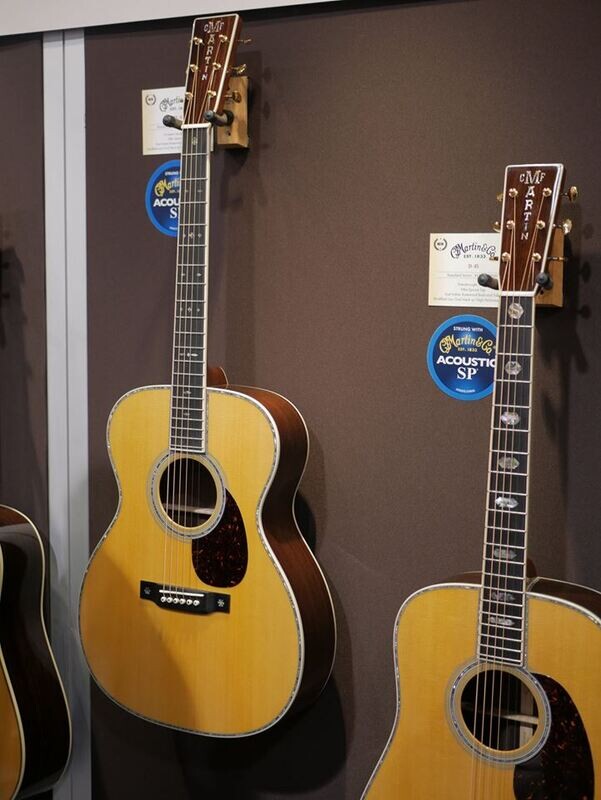 Their 2018 collection shows exactly the kind of quality that has kept that at the top of the game for over 100 years. The release of the Standard Series Reimagined range sees classic Martin design bought into the 21st century with the kind of appointment the modern player demands. High performance necks and updated internal bracing ensure a smooth playing and sounding guitar that retains all that classic Martin mojo.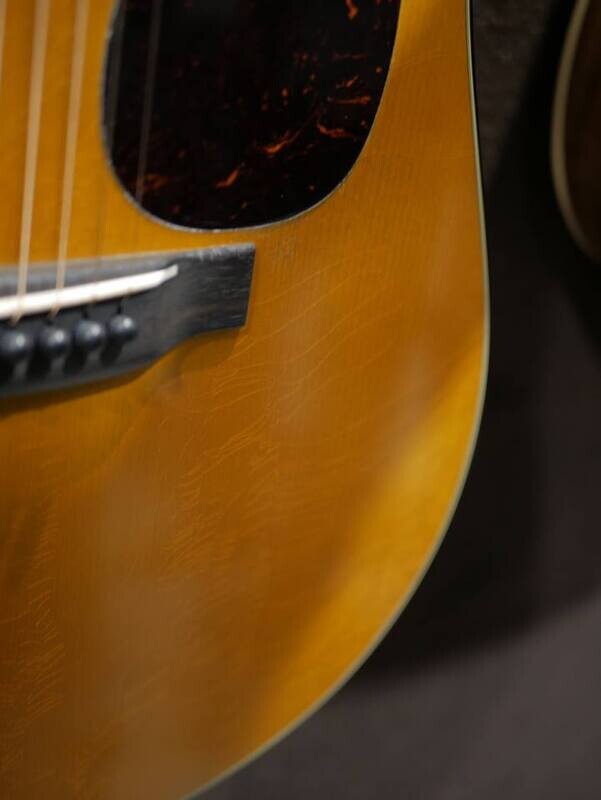 John and Wolfy stopped by the Martin booth and were greeted by some of the finest acoustics money can buy, one particular model that caught their attention was a Custom Shop with Brazilian Rosewood back and sides, a snip at just $50k! It seems as though Martin have also brought their A game to the relic game, just another nod to their history as the Daddy of acoustic guitars.
The attention to detail on the simply incredible Harvey Leach decorated D-45 is out of this world. Representing the struggle between good and evil through a battle between a Dragon and a Phoenix, it's as much a piece of art as it is a musical instrument.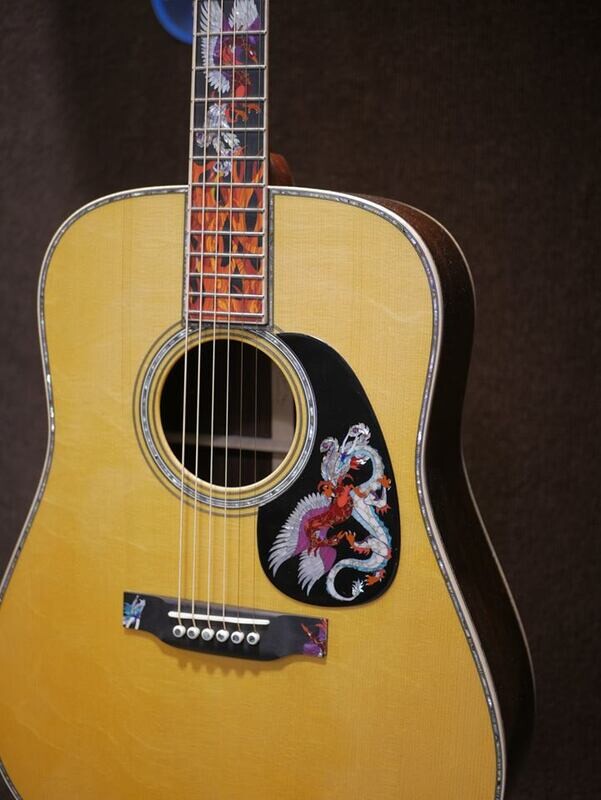 With guitars like this, who's to say we won't have another 185 years of awesome Martin guitars to look forward to!