Jimmy Page Dragon and Mirror Telecasters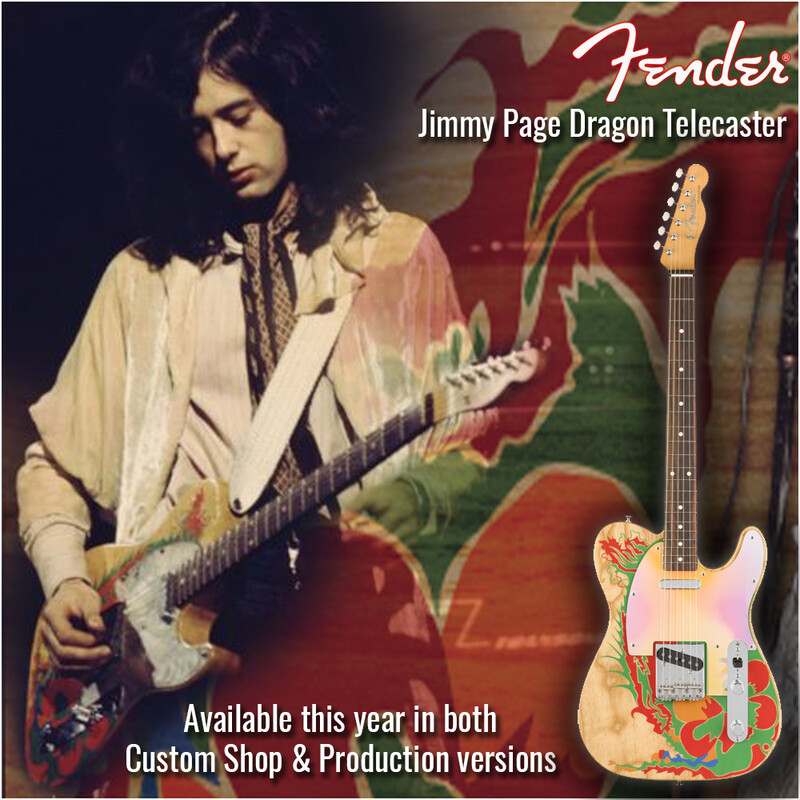 A much anticipated launch since the teaser videos were released. A tribute to Jimmy Page's 1959 Telecaster, as played in the Yardbirds, Led Zeppelin, and beyond. It features a White Blonde lacquer finish body, maple neck with a (new-for-'59) slab rosewood fingerboard, a dual "top loader" bridge, white pickguard and a pair of custom-wound Jimmy Page Telecaster pickups.
Peach are very lucky to be recieving not just the production versions of these guitars, but also a pair from the custom shop too, which are going to be a rare as they will be pricey!