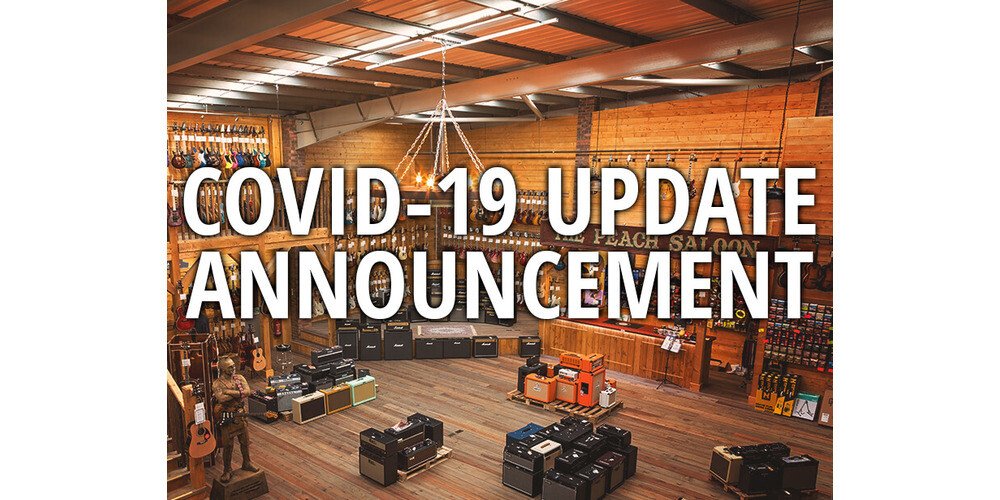 IMPORTANT: We're back!
Dear customers,

Thank you all for your support throughout this global pandemic that we are all having to adjust and work through. Your patience, trust and loyalty has not been missed, everyone here has felt it, we all appreciate it. We hope that you have all stayed safe and well during this time.

In accordance to government guidelines we are so excited that we will finally be able to re-open our doors and we're able to see you all again. As you should have seen by now we are going to be doing this on an appointment basis only, we will not be open to passing trade. This is so we can ensure both your and our employees safety. This way we can ensure social distancing measures are adhered to, doors, rails and instruments can be suitably cleaned between customers and we can sufficiently staff the shop to continue to provide the first rate service you have come to expect from us. To book your appointment slot please email info@peachguitars.com or call us on 01206 765777.

In the build up to this we have dedicated a lot of time and effort in thinking of ways to make our shop as safe as possible so we welcome you to take a look through some of the pictures below so you can see for yourself the changes we have made including hand sanitising stations, 2 metre taped off areas and dedicated appointment rooms.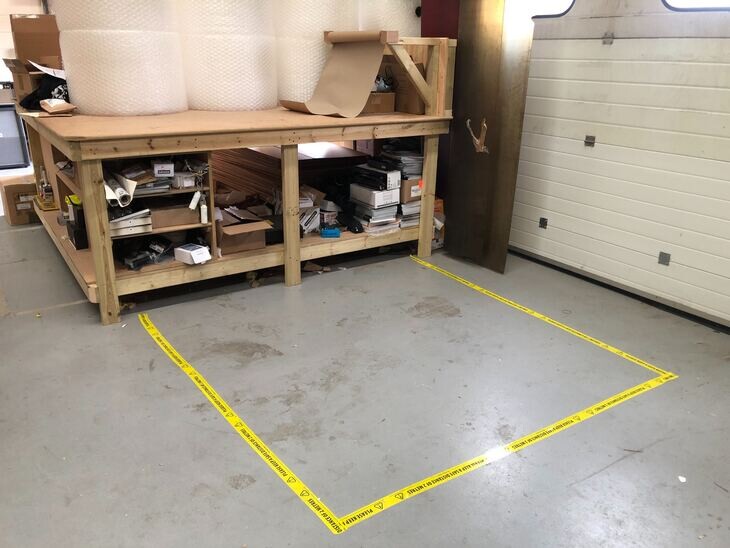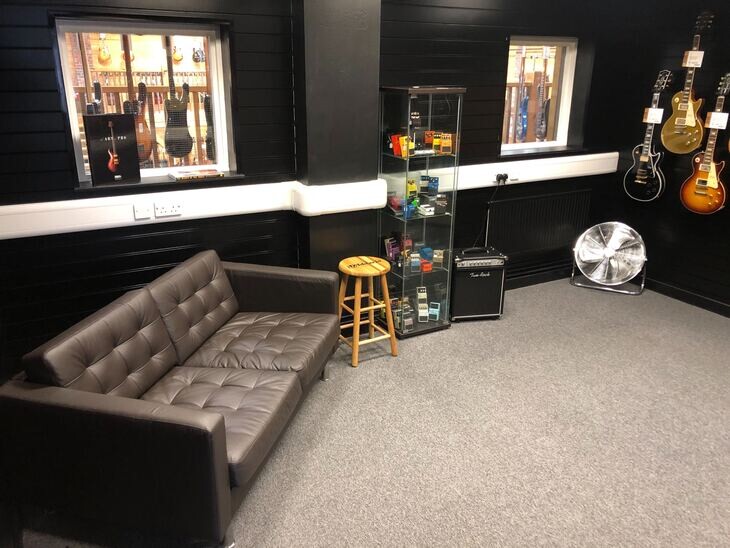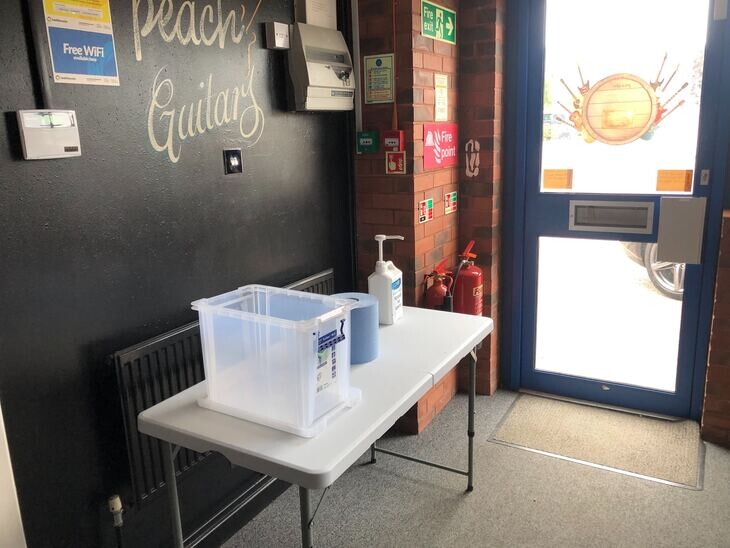 We're not through this yet so we hope you understand the precautions we are taking in re-opening Peach Guitars and hope that we can all respect the measures put in place.

We have implemented a Click and Collect system which is available via our website. By selecting this option you will be able to pay for your item via our website and collect from our warehouse in the safest possible manner.

Our website is, as always, open 24 hours a day and UK shipping is FREE for orders over £99.

These measures will be ever changing, so please do keep an eye on our YouTube channel, newsletter and social media channels to be up to date with everything thats going on at Peach Guitars.

Thank you all so much again, we can't wait to welcome you back!