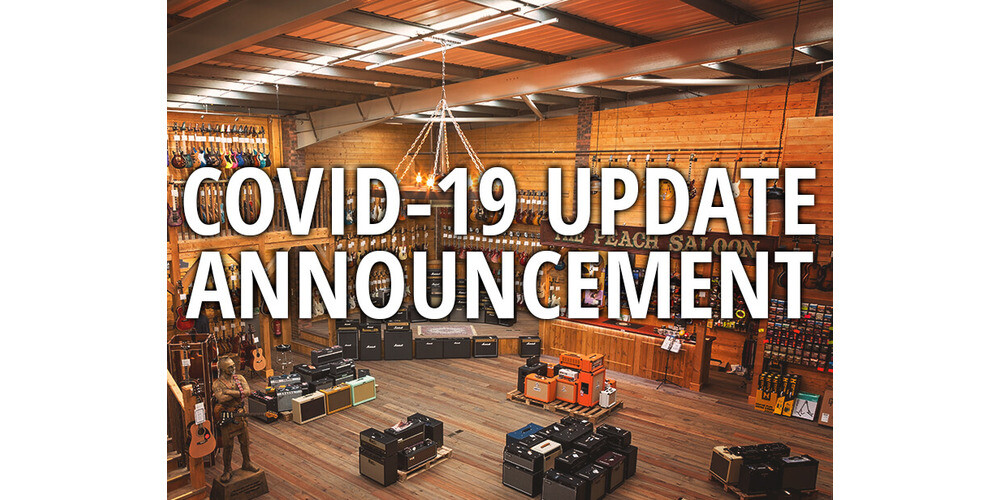 IMPORTANT: Peach re-opening update
A note for all our customers:

With the government announcing that retail operations can once again open their doors as of the 15th June, the time has come for us to make a decision regarding what happens next.
We will be re-opening Peach Guitars to the public but on a strictly appointment only basis. We feel that this is the safest way to proceed for both our staff and our customers. This way we can ensure social distancing measures are adhered to, doors, rails and instruments can be suitably cleaned between customers and we can sufficiently staff the shop to continue to provide the first rate service you have come to expect from us. To book your appointment slot please email info@peachguitars.com or call us on 01206 765777.
We will not be open to passing trade but we will be implementing a Click and Collect system which will be available via our website. By selecting this option you will be able to pay for your item via our website and collect from our warehouse in the safest possible manner.
Our website is, as always, open 24 hours a day and UK shipping is FREE for orders over £99.
We'd like to thank you all for your continued support and hope you are keeping up to date with our content via YouTube channel, newsletters and social media platforms.
Stay safe and hopefully we'll see you all very soon!